Remembering our Ten Mile Lake Friends
Nancy Barlow James (1931-2019)
Nancy Barlow Carpenter James, a longtime resident of the San Diego area and a lifelong supporter of the arts, died June 28 in La Jolla, CA surrounded by her family.  She was 88.  Nancy was born February 10, 1931, in Philadelphia, PA, the second child of Daniel Brooks and Helen Kuhn Barlow.  She graduated from George School, studied at Bradford Junior College, and earned a BS degree in physical therapy at the University of Pennsylvania.
Nancy married her first husband, Dr. John Rice Carpenter, in 1954.  The couple spent their first years in San Angelo, TX, where their son Jack was born, then in Cleveland, OH, where their two daughters, Betsey and Meg, joined the family.  In 1961 the Carpenters relocated to San Diego when John joined the Sharp Rees-Stealy Medical Group.  They made their home in the Del Cerro neighborhood and spent most summer vacations at John's family cabin on Ten Mile Lake in Minnesota.  John died in 1973.
Nancy married David Alton James, an insurance executive, in 1975.  Nancy and David moved in 2000 to Vi at La Jolla Village, a retirement community, where they continued to have an active social life.  David died in 2011.
During Nancy's 50 plus years in San Diego, Nancy's talents and interests supported a variety of organizations in the community.  These included The Junior League, Athenaeum Mini-Concerts, La Jolla Symphony & Chorus, The Metropolitan Opera National Council Auditions, The Wednesday Club, San Diego Opera, San Diego Symphony, Sand Diego Museum of Art, Timken Museum of Art, San Diego Architectural Foundation and The Old Globe.  She also co-founded The Butterfly, a business that organized trips to cultural events in Los Angeles for San Diego fine arts enthusiasts.
In addition to her love of the arts, Nancy was an avid traveler and had visited every continent except Antarctica.  Friends describe her as a vivacious woman who thrived on social connections; to her family, she was a strong-willed and powerful matriarch.  She was a loyal friend to many in the San Diego community and will be missed.
Nancy is survived by her son Jack Carpenter ( Alice Krasinski) and daughters Erin  Carpenter  ( Lorena) and Zoe Carpenter; daughter Dr. Betsey Carpenter and children Christopher and  Nicholas Stone; daughter Meg Dittemore and children  Scott ( Emily),  Brynne   and  Matthew Dittemore;  stepsons Tom  James(Nancy) and  Andrew James( Tamara) and children Tucker, Ryleigh, and Kinsley and Jonathan James.  She is also survived by her sister Sara Biggs and brother Jacob Barlow (Phyllis) and their families.  Nancy was interred alongside her husbands at El Camino Cemetery.  In lieu of flowers, the family asks that Nancy be remembered through memorial donations to one of the following:  St. James by-the-Sea Episcopal Church Organ Fund, 743 Prospect St., La Jolla, CA 92037, www.stjamesbythesea.org, or La Jolla Symphony and Chorus, 9500 Gilman Dr. UCSD 0361, La Jolla, CA 92093, www.lajollasymphony.com or the Ten Mile Lake Association.
Norma Catherine (Young) Becher (1925-2018)
Norma Catherine Formerly of Bellbrook, Ohio, died October 14, 2018 in Lexington after a brief illness. "Norm" was born in Winnipeg, Canada on August 3rd, 1925, and grew up in Ames, Iowa, where her grandfather Albert Boynton Storms served as president of Iowa State University. She graduated from ISU in 1947 with degrees in dietetics and restaurant management. Shortly thereafter she met her future husband S.W. "Jim" Becher on a blind date to the homecoming dance at the University of Illinois. The couple married two years later. Both Bechers worked at Harding's Restaurant in Chicago before moving to Dayton, Ohio, in 1952. Norm became an active member of Westminster Presbyterian Church in Dayton, Ohio, and served for many years as deacon. She was also a member of Chapter AN of the P.E.O. Sisterhood for more than 60 years. The couple and their three children Cyndy, Kim, and Rick vacationed every Summer at the family's cabin on Ten Mile Lake in north central Minnesota, where they entertained friends, pulled young skiers behind "The Shark," and played bridge every chance they got! Norma, and her parents Florence and Lafe Young, first visited Ten Mile Lake in 1925.  Her Aunt and Uncle, Edith and Hans Jensen owned and operated Camp Iowa on the North Shore of Ten Mile, where Norma and her family rented a cabin for many years.  In 1949, her family built a cabin of their own on the North Shore, near the corner of 50 and 71. Ten Mile meant a great deal to Norma and her parents, her 2 sisters and their husbands, and to each following generation of children, grandchildren, and great-grandchildren.  Norma often expressed how all her families' lives had been touched by the beauty, the peace, and the happy times that Ten Mile provided.  Having the family cabin, The Knoll, was a true blessing.
She leaves behind a sister, Gretchen Plagge Bush; her son Rick and his wife Gail; daughter Cyndy Lendon; daughter Kim Tonning and son-in-law Barry; her gandchildren Emily Lendon Reynolds (Brad), Sam Lendon, Derick Tonning, and Shane Tonning (Clare); three great-grandchildren, Lainey, Liza, and Chandler Reynolds; and nieces and nephews from across the U.S. She was preceded in death by her husband, S.W. "Jim" Becher; her parents, Florence and Harry Young; her sister Mary Ann Schmidt; and a grandchild, Starla Medina Tonning. A joint celebration of life service will be held at Westminster Presbyterian Church in Dayton, Ohio, for Norm and her husband of 68 years, Jim, on October 27th at 1 pm. In lieu of flowers, the family requests donations to Westminster Presbyterian Church, 125 Wilkinson St, Dayton, OH 45402; the Starla Medina Scholarship Fund at Traditional Bank, 49 W. Main, Mount Sterling, KY 40353; and Bluegrass Navigator/ Hospice, Jessica Sandler and Staff, 2313 Alexandria Dr, Lexington, KY 40504. As Norma departs this world, her family would like to thank everyone for their love and remind them that she always said if you want to get something done, "Do! It! Now!"
Published in Dayton Daily News on Oct. 16, 2018
Sheldon "Jim" Becher (1926-2018)
Sheldon W. "Jim" Formerly of Bellbrook, Ohio, died October 8th in Lexington, Kentucky
 after a brief illness. "JB" was born in Chicago on April 3, 1926. After graduating from Taft High School in 1945, he joined the U.S. Air Force and was stationed in Germany for three years. He later graduated with honors from the University of Illinois' first restaurant management class. He married Norma Katherine Young of Ames, Iowa, on June 10, 1950. The couple moved to Dayton, Ohio, in 1952. Over the next 50 years JB worked at, managed, or co-owned a series of restaurants in southwestern Ohio, including Seven Nations, Highview Terrace, Culps Cafeteria, Jay's Seafood Restaurant, Sycamore Creek Country Club, Surf and Turf, the Daytonian, and Bellwood Country Club. During his later career, JB was active in the Country Club Management Association of America and the Dayton Rotary Club. JB and Norma were also long-time members of Westminster Presbyterian Church in Dayton, where he served as deacon, elder, and trustee. He is survived by his wife of 68 years Norma, his daughter Cyndy Lendon, his son Rick (Gail), his daughter Kim Tonning (Barry), his grandchildren Emily Lendon Reynolds (Brad), Sam Lendon, Derick Tonning, and Shane Tonning (Clare), three great-grandchildren (Lainey, Liza, and Chandler Reynolds), and nieces and nephews from across the U.S. He was preceded in death by his mother, Lillian Becher, his father, Frederick Becher, his brother, Don Becher, his sister Shirley Hayes, and a grandchild, Starla Medina Tonning. A celebration of life service will be held at Westminster Presbyterian Church in Dayton, Ohio, on October 27 at 1:00 pm. In lieu of flowers, the family requests donations to Westminster Presbyterian Church of Dayton (125 North Wilkinson Street, Dayton OH 45402); the Starla Medina Scholarship Fund (c/o Traditional Bank, Mount Sterling KY 40353), or Hospice (Bluegrass Care Navigators, 2313 Alexandria Drive, Lexington KY 40504). As JB departs this world, his family would like to thank everyone for their love and remind them of how he always liked to say his farewells: "Goodbye and take care, I'm sure glad you got to see me!"
Published in Dayton Daily News on Oct. 12, 2018
Forrest Ellsworth Chaffee (1932-2019)
Forrest was born on April 23, 1932, in Amenia, North Dakota. His early school years were spent in Fargo, Seattle and Poulsbo, Washington. He graduated from Excelsior High School in Minnesota in 1950, where he was valedictorian of his class. He received a Bachelor of Arts from Gustavus Adolphus College in 1954.
In 1958 Forrest received his Baccalaureate of Divinity Degree from Augustana Theological Seminary in Rock Island, Illinois. He was ordained into ministry on June 22, 1958, in Jamestown, New York.
He returned to Gustavus to teach Theology for two years as he began his ministry. He was awarded a Master's Degree in Theology in 1972 from the Lutheran School of Theology in Chicago. Pastor Chaffee served parishes in New Prague, Olivia, Minneapolis and Stillwater, Minnesota and in Cedar Falls and Nevada, Iowa. Forrest loved preaching and ministering to his congregations and he certainly fulfilled his life's ambition to spread the word of God. He counseled those in need and took great care in providing rich and meaningful sermons.
Forrest spent his summer vacations on Ten Mile Lake in Hackensack, Minnesota, where he was known for getting up early, going into town for a newspaper and breakfast, spending his afternoons at Tianna Golf Course, and his evenings on the pontoon.
Forrest was preceded in death by his parents; sister, Sharon; half-sisters, Carolyn Chaffee and Doris Park. Forrest is survived by his wife Judy; son Jon (Tracy); daughter Kris; stepdaughter Heather (Mark); stepson Trip; grandchildren Sally, Will, Jake, Sara, Natalie, Raymond, Stuart, Quad, Kannon, Holly, and Kiera; and half-siblings John Chaffee, Judith Ojard, Barbara Chaffee and Marilyn Zornado.
-Provided by Sara Chaffee-Bates
.
Donald (Don) S. Willis, 91, passed away
peacefully February 2nd, 2019, surrounded by family at Largo Hospital. He was born in Des Moines, Iowa, June 9th, 1927 to Donald J. and Frances Sears Willis. He served in the Navy during WWII in the Pacific on the USS Mt Baker Ammunition Ship. On his return he attended Drake University. From 1949 until his retirement in 1993, Don spent his working career with Willis and Moore, an independent insurance agency started by his father and now run by his son.
Don is survived by his two sisters, Betty Rae Koch in Des Moines and Harriet Huff in Madison, WI; his three children: Jeff (Teri) Willis in Tampa, FL, as well as Nancy Willis and Joe Willis in Des Moines.
Memorial services for Don will be 10:30 am Saturday, March 30, 2019 at Plymouth Congregational United Church of Christ in Des Moines.
Funeral Home Serenity Funeral Home & Serenity Gardens Memorial Park 13401 Indian Rocks Road Largo, FL 33774 (727) 562-2080
-Published in Des Moines Register on Feb. 24, 2019
Evelyn "Toni" Schwartz (1918-2018)
On Dec. 14, 2018, Ten Mile Lake lost one of its most enthusiastic and loyal residents.  Having just celebrated her 100th birthday in late October with family and friends from around the country, Evelyn (Toni) Schwartz passed away peacefully at her grandson's home in Lakeville in the company of her beloved family.
Toni was born in 1918 and raised in Garner, Iowa—where she also met "the love of her life" Jim Schwartz on a blind date (with different partners.)  Jim liked to mix his metaphors, noting that Toni was the catch of his lifetime.
Both Toni and Jim graduated Iowa State College (now University) and lived in several small towns throughout Iowa—Toni teaching school and Jim running the local newspaper--until interrupted by WWII.  However, despite the close of the war, they continued a brutal battle—against Jim's tuberculosis—reaching eventual cure in the early 50's.  From then on, they devoted their energies to radio, television and print journalism education at ISU in Ames.  They were known as a team and Toni is still remembered by their students and colleagues for her hospitality and jazz piano at faculty parties.
Summer vacations through the 50's always led the Schwartz's north to the Minnesota lakes.  Jim had fished Ten Mile as a youngster but our first family visit to Ten Mile was in 1953.  After several years of searching the entirety of northern Minnesota for lake property, finally in 1960, Jim and Toni began to build their dream—a small modern cabin on Chariton Beach.  For fifty years, that cabin was their oasis in God's country with innumerable family and other visitors.  Their passion for and dedication to Ten Mile and the goal of maintaining its pristine beauty was infectious.  Toni loved Ten Mile's clear water, birds, wildflowers, woods and vistas.  She could often be seen sailing or speeding out in the ski boat to one of Jim's fishing spots to bring him a snack.  In many ways, their vision and tireless efforts on behalf of Ten Mile still reverberate in the TMLA itself.  It was a love that paid dividends.
After Jim's death in 2011, Toni's visits to the lake from Edina (their residence since 1982) became day trips only, but her curiosity and love for Ten Mile and the state of the world never subsided.  Nor did her musical talents—as she performed for senior dances, funerals and many other gatherings to the ripe age of 98.  She even played a bit of jazz at her 100th birthday party.
Toni's optimism and warmth continued to the end as well.  She always saw the full half of the glass and her faith in God's hopeful promises lit up her eyes and smile.  She ran the race with style and grace and was ready to go…ready to be with Jim again.
Toni is survived by a loving family—including sons James Michael (Linda) and Jeffrey (Jeanne), grandchildren Nathan (Kristin), Jaclyn (Chris) Napier, Colin (Maggie), Lyndsey (Dave), Stephanie (Jeff) Herring, and great grandchildren Allison, Benjamin, Carolyn, Natalie, Jessica, Cooper James, Joelson, James, Miles, Scarlett, Savannah and Sadie.
All these and many more will miss Toni.  Still, she lives on in our hearts.
Submitted by James Michael Schwartz
Alden Harold Gjevre (1931-2019)
Alden Gjevre passed away peacefully at Edgewood Assisted Care Facility in Blaine, MN on April 11, at the age of 88. A funeral service will be held at Trinity Lutheran Church in Moorhead, MN on Wednesday April 17, at 11:00 a.m., with Pastor Simon Fensom officiating.
Alden Gjevre was born to Anton and Josephine Gjevre on March 13, 1931 in Spencer, SD.  He was the second of four sons born to the Lutheran Pastor and his wife. The family moved several times during Alden's childhood, but Rosholt, SD became his home, and the place where lifelong friendships were made.
In his high school years Alden was identified as a possible West Point candidate and in order to pursue this opportunity he transferred to Oak Grove Lutheran High School in Fargo to complete his senior year and be schooled in the mathematics which weren't being taught at the Rosholt School. He graduated from Oak Grove in 1949, and was working in Northern Idaho that summer when he received the letter that he had been accepted to West Point.  Unfortunately, the letter was two weeks late, and he was given two days to report to Illinois.  As it took two days just to get to civilization from the camp he was working at, West Point was not to be. Alden chose another path and began attending Concordia College in Moorhead in the fall of 1949.
He enlisted in the North Dakota National Guard in 1950, and in January of 1951 was sent to Korea.  He suffered a shoulder injury and returned in July of 1952.  That fall he continued his education at Concordia, graduating in 1955, and then onto Law School at the University of Minnesota.
In 1956 he married Patricia Lou McHarg, and in 1958 he graduated from law school practicing briefly in Duluth, MN.  He and Pat moved to Moorhead in 1959.  He was hired by the Thysell law firm in 1961. The firm went through a few name changes but eventually became known as Gjevre, McLarnan, Vaa, Hannaher, Skatvold, and McClarnan.  He retired in 1994. He was also the attorney for the City of Barnesville from 1963 to 1993.
Alden had an incredible memory and charm with people. With Alden around you didn't need a phone book, as he could recall hundreds of telephone numbers and addresses by memory.  Equally impressive was his ability to recall people's names and conversations from previous encounters.  This quality endeared him to people in his professional and private life.  His mind remained sharp and focused even up to his passing.
Alden had many hobbies and interests.   He avidly followed his grandchildren's sporting events, willing to travel hundreds of miles for a softball game, cross country, or track meet.  He loved reading (especially history), hunting, fishing with friends and family, walking, coffee with friends at the Frying Pan and Sunmart, get togethers at The Sons of Norway (Fargo), making the Thanksgiving turkey, and more.   Some of the best memories were shared with friends and family at their cabin on Ten Mile Lake, where on a Saturday afternoon he would sit on the deck with his good friend Norman Peterson, drink beer, and listen to Red Sovine.
Alden is survived by his wife Pat, his three children, Ross (Connie) Gjevre of Ramsey, MN, Scott (Penny) Gjevre of Clearwater, MN, and Kathy Gjevre of Wickenburg, AZ;  grandchildren Alexandra Nail, Connor, Carter, and Hayzen Gjevre,  Bill, Renee, and Emilee West, numerous nephews and nieces, and his brother John (Marjorie) of Moorhead.
He was preceded in death by his parents, Anton and Josephine, and brothers Paul and Phil.  Burial will be held at a later date at Lyster Lutheran Church Cemetery in Nelson, WI.
The family would particularly like to thank Allina Hospice for their outstanding care and compassion, as well as the staff of Edgewood Assisted living for their grace in caring for a very stubborn Norwegian.
Memorials should be directed to Trinity Lutheran Church Moorhead, MN, Rejoice Lutheran Church Clearwater, MN, and/or Allina Hospice care of your choosing, or the Ten Mile Lake Association, Hackensack, MN.
Lewis Steven Shelton (1947-2019)
Lewis Steven Shelton, age 71, passed away on Friday, March 1st after an 11-year battle with Alzheimer's disease. He was born in Ottumwa, Iowa and raised in Springfield, Illinois. He graduated from Springfield High School, earned a bachelor's degree from Illinois College and a Master's degree from the University of Illinois. He taught English at Southeast High School in Springfield and worked at the Illinois State EPA in Springfield. He moved to Richfield, Minnesota and started his business, Shelton Interior Construction, which he owned and managed for 25+ years. He was a member of First Presbyterian Church in Springfield and Grace University Lutheran Church in Minneapolis for many years.
One of his favorite places to be was his family's cabin on Ten Mile Lake near Hackensack, MN where he enjoyed sailing, playing cribbage, and sharing stories and jokes with family and friends. He loved the annual "Brothers' Week" at the cabin, with Phil, Bob, and their "fourth" brother, Blake. According to his brothers, Steve was the "most lovable" and the "second best looking".
He supported his daughters in all of their endeavors. He enjoyed coaching girls softball for his daughters' little league teams. Many will remember his fun chants that he would say to cheer on the girls, including, "a little bingo, bango, bongo!" and "rally caps" when his team was behind. He also supported his daughters' love of dance by performing in the "daddy-daughter" dances at recitals as well as performing in a kickline with the Richfield Tapaire dads. He instilled in his daughters a love of travel, camping, and the outdoors, and dreamed of one day traveling the country in a "Scamp" R.V.
Steve will forever be remembered as having a twinkle in his eye, a great sense of humor, a kind heart towards all, and was exceptionally good at finding a deal. He was a proud subscriber to the Tightwad Gazette, but in true tightwad fashion, he shared a subscription with his cousin. He loved talk radio, especially Car Talk, Garrison Keillor, and WCCO Radio. He was a member of the Giving Voice Chorus with his daughter, Stephanie. Being from Springfield, he was a Civil War buff and especially enjoyed reading about Abraham Lincoln. Another proud accomplishment was being elected president of the student body at Illinois College, much to the chagrin of the university's president at that time (due to Steve's pranks and antics).
He used humor to get through life's difficulties, including making up jokes after being diagnosed with Alzheimer's. One was "Do you know what the worst part about having Alzheimer's is? Yeah, I forget." After his heart attack, during cardiac rehab, he sang, "You gotta have heart! Miles and miles of heart!" He truly was a brave man. His ability to embrace a terminal diagnosis with dignity and courage should be an inspiration to us all.
He is preceded in death by his parents, Lewis and Lucile Shelton. Steve leaves behind his loving wife of 42 years, Diane; daughters, Stephanie (Cameron) Tousley, and Sarah (Andrew) Gregory; brothers, Philip (Diane) Shelton and Robert (Deborah) Shelton; many loving nephews, cousins, and friends. He will be missed by all that knew and loved him, especially his family. A special thank you to all of his caregivers from Rakhma Memory Care, Augustana Emerald Crest, and the hospice team who provided care and comfort to the end. A celebration of Steve's life will be at Gill Brothers Funeral Home, 5801 Lyndale Ave. S, Minneapolis on Friday, June 21st at 11 a.m. Visitation one hour prior and luncheon to follow.
In lieu of flowers memorials preferred to BrightFocus Foundation https://support.brightfocus.org
Anne "Cordy" (Seward) Crosby (1942-2019)
Cordy Crosby passed on Saturday, May 18, 2019, at her home in New Hope, Pennsylvania, due to complications of multiple sclerosis.
Cordy was born on November 28, 1942, to Harry P. Seward, Jr. and Francis Ann Seward. She grew up and spent her formative years in Lincoln, NE, and while she moved shortly after graduation from UNL, Cordy would return to Lincoln frequently to see family and friends. Cordy was creative, spontaneous, original and had a magnetic personality. She was fun to be around and the life of any party.
Cordy was a high school English teacher and spent most of her teaching years in the New Jersey/Pennsylvania area. She was revered by the students she served, and they often kept in contact with her for years after graduation.  Cordy was a true lover of animals, especially dogs. She frequently referred to her Scotties in funny yet endearing ways. Cordy had a way of speaking dog language to any canine in her path. Cordy and her dogs would drive from Pennsylvania each summer to spend a week at the Seward cabin with family.
Cordy was strong-willed, direct, incredibly insightful, and able to bring humor to most situations.  She had an unusual command of the English language, quick wit, and razor-sharp mind that provided great entertainment to her friends and family.  While she was the entertainer in most situations, her family will also remember her for being a helpful listener in times of need and pragmatic in her advice to others.
She is survived by the Seward and Lofquist families. Preceded in death by parents Harry and Franny Seward, her aunt Harriet Robnett, and her dogs Tag, Trekker, Cali, and Keeper.
Please send memorials to the Ten Mile Lake Association
Frances Ann "Franny" (Robnett) Seward (1919-2019)
Franny Seward, 99, of Lincoln passed peacefully into eternity with family members by her side on April 15, 2019.
Born August 23, 1919, in Columbia, MO to Curtis and Cordell (Digges) Robnett. Franny attended the University of Missouri where she met Harry, husband of 71 years.  At the end of WW2, Harry and Franny made Lincoln their home, and these Missouri Tigers proudly wore Husker Red.
The Sewards started coming to Ten Mile in 1957 and bought a cabin on Chariton beach in 1965.  Harry and Franny had a core group of Ten Mile Lake friends, many of them also Nebraskans, where they would sail, play cards, and have "black water hour."  The family is forever grateful for their decision to make Ten Mile their lake home and will remember them as being generous hosts, providing their family the invaluable gift of summers at the lake.
Franny was a proud wife, mother, sister, grandmother and great- grandmother, and a loyal friend.  She was an active member in the community and a proud member of numerous organizations including Kappa Kappa Gamma, P.E.O Chapter DL, Phi Beta Kappa, Colonial Dames, Junior League, Lincoln Country Club, Westminster Presbyterian Church, Lincoln Foundation and the Alumni Association of U of Missouri.
Franny consistently demonstrated an unwavering commitment to her family and to others. She was always generous and resolute regarding her principles, character and integrity. Franny personified what it meant to be from "The Greatest Generation."
She is survived by the Seward and Lofquist families.  Preceded in death by husband Harry P. Seward Jr. and sister Harriet Robnett, and daughter Anne (Seward) Crosby. Memorials to the Ten Mile Lake Association.
Beverly Ann Lingwall (1933 - 2018)
Beverly A. Lingwall passed away Tuesday, February 13th 2018 at Brookside Retirement Community, in Overbrook, Kansas. Bev was born January 9th 1933 in Omaha, Nebraska; the daughter of Danish immigrants, Rose Engskov and Dr. Helge Borre. She and her older sister Bonnie grew up in rural Iowa, where their father was a physician. Attending Augustana College in Rock Island, Illinois, she earned a degree in Spanish. There she met and later married James B. Lingwall; having three children together. In 1966, they moved from Minneapolis, Minnesota to Lawrence, Kansas where her husband was a professor at the University of Kansas.
Beverly came to greatly love Lawrence, where she was actively involved in her children's schools, church, university, and various community groups. She returned to college at KU and pursued a degree in Early Childhood Education. She taught for several years in KU and community preschools, as lead teacher and later director at Brook Creek childcare center. She was an exceptionally talented pianist, being able to play "by ear" any requested song. Beverly cherished her role as a mother, homemaker, and grandmother; and was a skilled cook, seamstress, and gardener. She remained an avid reader until her later years; spending countless hours reading with her grandchildren, Christian and Abby. Her many loves included her cabin on Ten Mile Lake in northern Minnesota, music, antiquing, walking to the Lawrence farmer's market, playing Yahtzee, attending events at the Lawrence Library, and all things Scandinavian.
Beverly is survived by daughters Nancy Espinosa and Mary Lingwall, and their children Christian and Abby, son Andy Lingwall of Clarion, PA,  as well as her sister Bonnie Anderson, of Denver, Colorado, and Beverly and David Mooney of Saint Paul, Minnesota, and 6 nieces and nephews.
Following her wishes, Beverly was cremated with a celebration of life gathering to be held at a later date.  The family is to spread Beverly's ashes at Ten Mile in October.
Please consider memorial donations in her name to the Lawrence Humane Society or the Lawrence Public Library, or the Overbrook, Kansas Public Library, or the Ten Mile Lake Association; all organizations she dearly loved.
The family would like to thank the staff of Brookside Retirement Community for their loving and compassionate care.
Christian K. Zacher (1941-2019)
Chris Zacher died at home in Columbus, Ohio with his son, Sam and his wife, Kay Bea with him. He loved reading and visiting relatives at Ten Mile, where he summered each year since he married Kay Bea Jones. Chris enjoyed a storied childhood between the Chicago's South Shore lakefront and the Gallinas Canyon in New Mexico. Jesuit educated at Loyola High School and The College of the Holy Cross, after receiving his PhD at University of California at Riverside, he accepted a teaching position in Ohio State's Department of English in 1968 where he was employed for 44 years. Zacher presided over the New Chaucer Society (1990-1997), OSU's Medieval and Renaissance Studies Center (1984-1992), The Ohio State Columbus Quincentenary (1984-1992), The OSU Faculty Club, and served two terms as secretary of the OSU Faculty Senate (2006-2012). Zacher served on the OSU Athletic Council and was recognized with the OSU Distinguished Service Award for his "initiative to make things happen, dedicating himself to the university and producing tangible results . . . his attention to the details of reality, his creative vision of possibility, and his quiet, effective style of leadership."
As a perpetual connector between colleagues, Zacher established Ohio State's Institute for Collaborative Research and Public Humanities, a research center, and served as its director for 13 years until he retired (1998-2011). The Humanities Institute fostered the research of countless OSU scholars and visitors, including re-establishing Ohio Chautauqua with the Ohio Humanities Council, OSU Literacy Studies, and The Big Picture Series with the Columbus Museum of Art. In 2006, Zacher was awarded the Ohio Humanities Council's Bjornson Award for Distinguished Service in the Public Humanities.
His ambitious publication of the Encyclopedia of the American Midwest, co-edited with Richard Sisson and Drew Cayton, garnered the support of the National Endowment for the Humanities. Zacher subsequently wrote the the Holbrook Years 2002-2007, which chronicles the tenure of Karen Holbrook, OSU's 13th president.  His forthcoming publication with Morris Beja, Not Even Past, records the history of the OSU Department of English from 1870-2000.
Chris Zacher is survived by his wife of 27 years, Kay Bea Jones, His sister, Cathie Zacher of Santa Fe, NM, his daughters, Jessica Zacher Pandya (Mihir) of Long Beach, CA, Lydia Zacher Dixon (Pete) of Camarillo, CA, his son, Samuel Zacher of New Haven, CT, and nieces and nephews in Chicago and California. Chris was especially proud of his five grandchildren, Nick Garcia-Zacher, Miki Pandya, Leela Mae Pandya, Juno Azuz-Zacher, and Castor Dixon, who all resemble more Martha than Sally Lou. A devoted father and true Catholic humanist, Chris long believed and demonstrated that "we raise our children to be better than us."
Donald W. Lundberg (1929-2019)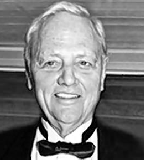 Donald Lundberg died June 8, 2019.  He was born to Pastor Harry and Eva Lundberg in Battle Creek,  Iowa.  He attended schools in Iowa, Vermont and Minnesota where his father had parishes in the Swedish Lutheran Church.  Don graduated from North Branch, MN and then went on to get a teaching degree in Foreign Languages from Gustavus Adolphus college.  There he met Marian Edstrom and they were married in 1951.
Don taught languages in Crosby/Ironton and Wayzata public schools.  His love for cars led him to a career with Ford Motor Company teaching the Service Technical School.  After retirement he continued as a consultant for another 10 years.
Don Loved Ten Mile Lake where he  and Marian lived summers after retirement.  Their property was a farm on the east coast of the lake that was bought by his father from the Bostrom family who were the original owners of that acreage.  It is on Herg Trail Road which Don named after his Swedish ancestry.   Don and Marian hosted many gatherings there with family and friends.   The grandchildren fondly remember the famous treasure hunts he created for them.   He wasn't a fisherman but spent many hours on and in the lake or puttering with his many tools in the out buildings.
The Lundberg home is in Plymouth, MN but winter vacations were spent in San Clemente, CA and many cruises with friends.
Besides Marian he is survived by his 2 sons, Mark (Melinda), Bob (Melody) and a daughter, Becca (Brian Redmond).  They will take over the property and continue to love and enjoy it.
Donations should be made to the Ten Mile Lake Association, the Salvation Army or donor's choice.
Alice Lou (Wiese) Kay was born January 7, 1927, in Atlantic, Iowa. She attended Drake University on a full music scholarship, studying piano, voice and organ. There she met her future husband, Robert Kay, who was a student at Drake Law School. She left Drake after two years of study to marry Bob and start their life together.
They married in 1947 and moved to Clarion where Bob opened his law practice. Bob and Alice were a great team and gave of their time and talents to the Clarion community. They both served on many boards and service organizations and were active in the United Methodist Church. Alice directed the Wright County Women's chorus for 20 years and the Methodist Church Choir for 20 years, once directing a 100 voice Clarion chorus production of "The Messiah". She taught piano and guitar for 25 years. She organized and played guitar and bass fiddle in a bluegrass band called The White Fox Assembly. Alice was the first woman to be elected to the Clarion City Council as well as being the first woman elected to the Clarion Development Commission. She also served as chairman of the Wright County Land Use Commission and the City Council Recreation Committee. She was on the original Festival in the Park committee. She became a member of the Library Board and served as president for 10 years. In more traditional "volunteer" roles, Alice served as the organizer for Campfire Girls in Clarion, was a leader for ten years, and served on the State Campfire Board for two years. She taught Sunday School at the Methodist Church for 20 years. She volunteered for the Community Chest Fund drives. In 1979 she enrolled at Iowa State University to complete her degree in Music Therapy, with the encouragement and support of her best friend, husband Bob. She and Bob were also on the board that built The Meadows, and Alice was on the board of The Meadows Assisted Living.
The family was first introduced to Ten Mile in 1954 by friends who lived in Clarion. Bob and Alice had never been on a lake before and didn't really know if they would like the wildness, the bugs, the lifestyle. Needless to say they were both smitten with Ten Mile Lake. They both felt they had "found magic". They credit their friends, Bob and Jane Anderson, for introducing them to this special place on earth, and for teaching them the joys of sailing, water skiing, fishing, canoeing. The two Bobs saw an opportunity to buy property on the south shore of Ten Mile. They developed the majority of the shoreline from "The Point" to "Pinewood Resort". They divided it into lots, built cabins, and sold the real estate as a means to build their own homes on the lake. Bob and Alice designed their home with lots of windows, which came to be known as "The Glass House" on the south shore. Alice and the kids were able to spend whole summers at the cabin, and Bob went back and forth to Clarion and his law practice. Alice truly became a "Lake Girl" and happily shared her lake paradise with many friends and family through the years.
She was a woman of many talents and interests. Alice Kay was a doer, not a sitter, being blessed with good health and lots of enthusiasm. She and Bob loved travel and had the opportunity to explore much of the United States and countries abroad. She loved participating in life at every stage of her life. Most recently she shared her passion for physical activity by leading a daily chair exercise class at The Meadows Assisted Living. She will be remembered for encouraging others to be the best that they could be and for always being a good listener.
Alice died Tuesday, April 24, 2018, at Israel Hospice House in Ames. She is survived by her children, Kathryn (Bill) Jewell of Wheat Ridge, Colorado, Deborah Garwood of Ames, Iowa, and Brian (Bonnie) of St. Cloud, Minnesota; four grandchildren, Amy (Brian) McDowell, Jason (Whitney) Garwood, Rachel (Sion) Owen and Kevin (Corinne) Kay; and two great grandchildren Drew and Ty McDowell.
Macklin, Ruth June "Judy" Age 95 of Hermantown, passed away peacefully on January 13, 2018. Judy was born June 4, 1922 in Brookings, SD to Edwin and Augusta Harding.
She graduated from Brookings High School and continued her education to receive her BSRN from the University of Minnesota. Judy was married to "Jack" Voss for 34 years before his death in 1980. She then married William "Bill" Macklin in 1988 until Bill's death in 1999, and then married a third time, her high school sweetheart, J. Walters McCarty in 2003 until his death in 2006.
After earning her nursing degree in 1945 Judy served in the US Army during WW II, achieving the rank of Lieutenant. Judy was a dedicated nurse working many years in multiple settings while raising her children in the Twin Cities. In 1955 Judy and Jack took summer "jobs" at Camp Courage, which began a life-long labor of love that would continue until her retirement in 1986, as the director of Courage North in Lake George, MN.
Judy had many hobbies, interests and talents such as hiking, traveling, sewing, singing in the church choir, but perhaps enjoyed nothing more than swimming, whenever and wherever, be it in lakes, rivers, pools or the Gulf of Mexico at Clearwater Beach, FL. Judy developed her leadership and camping skills as a Girl Scout in in Brookings with her mother as troop leader, eventually leading her own troop in St Louis Park, MN.
Judy is preceded in death by her parents; Ed & Gussie Harding, her husbands; Jack Voss, Bill Macklin and Walt McCarty, son; Tom Voss and by her four legged friends; Zipper, Goldy, Lucky, Josie and Honey. Judy is survived by children; Gail (Dan Mettner) Voss of Duluth, John (Mary) Voss of Hermantown, Bobbi ( Tom Marcouiller) Voss, of Hudson, WI, daughter-in-law Lynne Voss, sister Katherine Hammond, grandchildren, Karri Kiefat and Christopher Voss, great grandchildren, Hunter, Christina, Chris, Jr., & John, nephews, and many step-children, step-grandchildren and step-great grandchildren.
Memorial service will be held this summer at the UCC church in Hackensack, MN, date to be determined. The family is very appreciative of the care given Mother by the staff at Edgewood Vista and by the Essentia Hospice. Memorials may be made to the charity of your choice.
Karen (Bilben) Jensen, 80, died Sunday, March 25, 2018, at Madonna Towers in Rochester, Minn.
The celebration of life service will be held at Rochester Assembly Church March 29 at 11 a.m. Visitation will be held from 5 to 6:30 p.m. March 28 in the church sanctuary and one hour prior to the service. Another service will be held in the Hackensack-Walker area this summer.
Karen was born Dec. 19, 1937, in Walker, the daughter of Clifford and Ardis (Olson) Bilben. She graduated from Walker High School in 1955 as the valedictorian and attended Macalester College in St. Paul.
On June 18, 1958, she married Donald Jensen at the Walker Community Church. They resided in the Hackensack area, living on Ten Mile Lake for over 50 years.
Karen is survived by her husband of 59 years, Don; children David (Elena) Jensen of Phoenix, Laura (Keith) Tally of Rochester and Steven (Meika) Jensen of Salt Lake City; grandchildren Matthew (Jenni) Jensen, Michael Jensen, Megan (Josh) Darras, Elisa Tally and Heather (Joel) Clark; and great-grandchildren Jeremy, Lilith, Alisia and Ashton.
She is survived by her brother, Dr. Steven Bilben; sisters, Dr. Barb Bilben and Elaine Bilben; sisters- and brothers-in-law Marian Wald, Dorothy Mull, Helen Howe, Jerry and Peggy Jensen; as well as many nieces and nephews.
Karen was a strong and caring woman, who asked to be remembered for her love of Jesus. She will be remembered for her faith as well as her love and service to her family and friends. She was a tremendous cook, hostess, listener and woman of prayer. She was also a skilled realtor, working many years alongside her husband.
She battled rheumatoid arthritis for 37 years, along with a host of other medical issues. Through it all she continued to care about others and love Jesus. Karen will be greatly missed and remembered fondly by her family and friends that loved her so very much.
She was preceded in death by her parents, Clifford and Ardis Bilben; and in-laws Ernest and Esther Jensen, and Bernice Jensen; sister Sandra Richardson; sister-in-law Sharon Bilben; and brothers-in-law Richard Jensen, Edgar Wald and Stanley Howe.
The family would like to thank the great staff at Madonna Towers who provided such exceptional care for Karen for nearly 12 years.
Online condolences are welcome at mackenfuneralhome.com.
Larry Joseph Donaldson 1-16-2018
Larry Joseph Donaldson died of heart failure Tuesday January 16, 2018 at Mary Greeley Hospital in Ames Iowa, where he was born on March 14, 1946. He was the son of Francis Donaldson and Else Barbieri Donaldson.
Larry began his career at the Highway Commission in Ames, Iowa, where he worked before joining his father to farm on the Donaldson family farm. In the mid-eighties Larry went to work at Donnelly Marketing in Nevada, Iowa, as an Account Manager. In the nineties he went back to work at the then named Department of Transportation in Ames from which he retired in 2008.
Larry was married to Susan Dailey on March 20, 1976. They lived on the Donaldson family farm for thirty-two years before moving to a townhome in Ames in 2015.
Larry was a trivia whiz, especially in the categories of television and movies. He was an avid Iowa State Cyclone fan. He spent several hours everyday on his computer and watching television. He was also an avid reader of thrillers and mysteries. He loved people and loved to entertain. Larry also loved spending time at the family vacation spot on Ten Mile Lake in northern Minnesota which he first visited in the summer of 1975.
Larry loved dogs and he and Susan had at least one dog all their married life. He loved playing with his dogs and detested animal abuse. He was an excellent wood-worker and had an expansive shop in his garage. He refinished several beautiful pieces of furniture from the Donaldson attic which he and Susan enjoyed in their home. He also built furniture from scratch for personal use and for others. He was a perfectionist and his work displayed his talent.
Larry is survived by his wife of 41 years, Susan; his brother Loren (Nancy) Donaldson and their four children and four grandchildren. He is also survived by Susan's sister Christie Dailey; and Susan's two nieces, Sarah Dailey and Amy Dailey-Williams and their three sons, Kyle Dailey, Barrett Williams and Hudson Williams. He was preceded in death by his parents and his brother-in-law, William Dailey Jr.
Provided by Susan Donaldson
Mary Edna (Molly) Brandt Bliska passed away in her beloved home on Ten Mile Lake, in Hackensack Minnesota, on March 26, 2018. Molly was born September 29, 1926, the youngest of five children, to Gertrude Moore Brandt and George Armstrong Custer Brandt in St. Paul, Minnesota. Molly attended Murray High School in St Paul and graduated with a degree in Psychology from Carleton College in 1948. She subsequently enrolled at the University of Minnesota and, in 1950, earned a degree in Elementary Education. As a child, Molly summered with her family on Ten Mile Lake. Later, she was a counselor at an idyllic summer camp for girls on the lake, Camp Hillaway.
After graduating from University of Minnesota, Molly relocated to Boulder, Colorado to teach and to ski. In Boulder, she met Thomas Edward Bliska. They married in Saint Paul, Minnesota in August 1951. In 1953, Molly and Tom settled in Grand Junction, Colorado, where Tom started an architecture practice. Molly and Tom had four children: Thomas, Christian, Mary and James. Tom, Sr. died in 1965 of complications from diabetes and the family spent some years moving before landing back in Minnesota.
In 1980, Molly purchased a log cabin on the east shore of her favorite spot: Ten Mile Lake. Each of Molly's four brothers, James, Lyman, George and David owned summer homes on the lake. Undaunted by the elements, Molly resided there year-round. Molly prepared for the cold of the North Woods by lighting a fire in her Jotul. She meticulously recorded the first ice on the lake each winter and the first melt each spring. As the ice went out, Molly listened for the wails, yodels and tremolos of the returning loons. With her canine and feline companions, Molly lived a quiet life that she loved, cozy in her cherished log cabin, nestled among fragrant pines, comforted by waves slapping the rocks of her shoreline. She was a cherished friend to many members of the local community, the summer residents, and her church.
Molly worked with the Head Start Program in Cass County, was active in the Ten Mile Lake Association and the Union Congregational Church in Hackensack.
Molly was predeceased by her husband and her four brothers. She is survived by her children, Thomas Bliska (Gray Boyce) of Mill Valley, California; Christian Bliska of Afton, Minnesota; Mary McVay (Michael) of Hobbs, New Mexico; and James Bliska (Janice Valmassoi) of Hanover, New Hampshire. Her eight grandchildren and five great grandchildren dearly love their Grama Molly, as she did them. She will also be missed by her numerous nieces and nephews.
Gifts in honor of Molly can be made to the Paws and Claws Rescue & Resort in Hackensack (2949 State Hwy 371 NW / PO BOX 175, Hackensack, MN 56452 http://www.pawsandclawsanimalshelter.org )
Parker Keenan Bagley 4-24-2018
Parker Keenan "Ted" Bagley, 81, died peacefully on October 6, 2018 at Westminster-Canterbury of the Blue Ridge, Charlottesville, Virginia, with his children at his side.
Parker was born in Minneapolis, Minnesota on August 19, 1937. He graduated from St. Paul Academy in 1955 and received a Bachelor of Arts degree in Psychology from Yale University in 1959. He went on to receive his M.D. degree from Temple University School of Medicine in 1966, and completed a residency in Radiology at University of Minnesota in 1972.
Dr. Bagley moved to Florida and worked as a staff radiologist at St. Petersburg General Hospital before moving to Inverness, Florida in 1974. He was the first radiologist in Citrus County, and the sole radiologist for five years, which meant that he was called in at all hours to read x-ray films. After working at Citrus Memorial Hospital for 12 years, he established his own outpatient practice and continued to serve the community until his retirement in 2003.
As a child in the mid-1940s, Parker began spending summers at the family cabin at Fernhurst, Ten Mile Lake, at Hackensack, MN. In later years he was a member and vestrymen of St. Margaret's Episcopal Church, Inverness and served on Rotary International. In his leisure time, he could be found out on his boat enjoying the water.
Dr. Bagley is survived by his children, Ann Bagley Willms and husband Christopher of Charlottesville, Virginia; Donald Shepherd Bagley, II and wife Elizabeth Osterling Bagley of Houston, Texas; grandchildren Nina Parker Willms, Olivia Grace Willms, Donald Shepherd Bagley, III, Ruth Elizabeth Bagley, Kathryn Ann Bagley, and Anna Jane Bagley; sister-in-law Birdie Westerdahl, nephew John Bagley and niece Linda Dornbach. He was predeceased by his parents, Donald Shepherd Bagley and Ruth Keenan Bagley; his brother, Donald Gibbs Bagley; and his wife, Marcia Pappas Bagley.
The family wishes to offer special thanks to the caring staff on Health Care 3 of Westminster-Canterbury of the Blue Ridge, Charlottesville.
A funeral will be held on Thursday October 11, 2018 at 2:00 p.m. at St. Margaret's Episcopal Church, Inverness, Florida with the Rev. Eugene Reuman officiating. Private interment will take place on Friday October 12 at Oak Ridge Cemetery.
In lieu of flowers, the family requests that memorial donations be made to The Alzheimer's Association (www.alz.org), 355 Rio Road West, Suite 102, Charlottesville, VA 22901.
Alice M. Pewick, 89, formerly of Ten Mile Lake near Walker, Minn., died Thursday, May 4, 2017, at the Heritage House in Pequot Lakes, Minn.
Following funeral services at the Dennis Funeral Home in Walker, interment was in Turtle Lake Cemetery.
Alice was born May 1, 1928, in Des Moines, Iowa, to William J. and Augusta L. (Vitza) Pewick. She was employed by the U.S. Post Office.
Arrangements entrusted to Dennis Funeral Home of Walker, MN. www.Dennisfuneralhome.com
Alice Pewick's parents owned and operated Kenfield resort in Kenfield Bay in the 40's- 70's. Alice worked at the DT Mpls Post Office. She was single with no children. She and her sister Adele inherited the resort when their parents died. She lived there with Adele and Adele's daughter until they sold the land.
Darlene Heckenbach 6-24-2017
Darlene Joy Heckenbach, 87, a summer resident on Chariton Beach, passed away on June 24, 2017. Darlene was born in Libertyville, Illinois to A E (Pop) and Esther (Marander) Johnson. With a small nuclear family, Darlene's summers were filled with fun with extended family, including Johnson and Idstrom aunts, uncles, and cousins on Ten Mile Lake.
Darlene later shared her love of the lake with her children and her second husband, Alan J. Heckenbach, an avid fisherman. They rented for many years – at Woock's, from friends in Fernhurst Cove and the nearby area, and at the Illinois Resort, finally purchasing their own cabin on Chariton Beach in 1973, giving their blended family "the Hecken-bunch" a place to call their own on Ten Mile.
Darlene graduated from Milwaukee Downer College, received her Teaching Certification from Barat College in Lake Forest, Illinois, and her Master's Degree in Education from Iowa State University in Ames, Iowa. Darlene was an accomplished learning disabilities tutor for the Ames school district, a tennis instructor for the City of Ames Recreation program, artist, gourmet cook, and hostess for numerous 'Un-Birthday Parties' for the children she came to know. Darlene continued tutoring LD students privately, during the school year, after her retirement. She spent her summers at Ten Mile Lake, enjoying the lake and close friendships with her wonderful Ten Mile neighbors and friends, and was especially fond of her "Hiram Loop walks" with her "walking partners", notably her frequent companion Fran Brandt.
Darlene is survived by the four "Hecken-bunch" children: Al Bates & wife Jane, Karen (Heckenbach) Baldacci & husband Steve, Jeff Bates, Kirsten (Bates) Page & husband Randy, their spouses, and her grandchildren: Allan Bates, Becca Bates, Sara Chaffee-Bates, and Natalie Chaffee-Bates, who remember "Grandma Darlene & Grandpa A. J." as they continue to enjoy the Chariton Beach place on Ten Mile Lake.
A July 29 service was held in Darlene's "winter town" of Ames, Iowa.
Donations in Darlene's memory to the Ten Mile Lake Association would be a lovely way to remember her. Credit Al Bates
Allan E. Bates
Harris Hess, age 90, of Coon Rapids, IA, passed away on Saturday, June 3, 2017 at St. Anthony Regional Hospital in Carroll.
Funeral services will be held at 10:30 A.M. on Friday, June 9, 2017 at the First United Methodist Church in Coo n Rapids with Rev. Joyce Webb officiating. Casket bearers will be Tom Groos, Scott Brus, Joe George, Dave Schroeder, Scott McLaughlin, Bill Johnson, and Reno Doty. Burial will be at Orange Township Cemetery with military honors by the Coon Rapids American Legion.
Friends may call at the Dahn and Woodhouse Funeral Home in Coon Rapids after 5:00 P.M. on Thursday where there will be a Masonic Memorial Service held at 7:00 P.M. The casket will be moved to the First United Methodist Church at 9:30 A.M. on Friday where visitation will resume until the time of service. Funeral arrangements are under the direction of the Dahn and Woodhouse Funeral Home in Coon Rapids and online condolences may be left at www.dahnandwoodhouse.com.
Born on October 8, 1926, in Bagley, IA, he was the son of Roy Forrest and Cletus (Harris) Hess. He grew up in Bagley, IA, where he graduated from high school in 1944. Growing up, his father was a veterinarian and he went on many calls with him. Following high school, Harris enlisted in the United States Navy and served two years on the destroyer USS Bordelon. Following his honorable discharge from the military in 1946, he attended Drake University in Des Moines. Harris was married to Marjorie Ann Thomas on May 15, 1949 at the home of Charles and Bertha Thomas in Coon Rapids. The couple made their home in Bagley where they owned and operated the Bagley Grocery Store. Harris and Marjorie later moved to Coon Rapids where they raised their two sons Charles and Lynk and he owned the Coon Rapids Locker and later became employed by the Garst and Thomas Seed Company.
Harris became involved in banking at Security National Bank in Scranton and Jefferson with the Thomas family, and in the mid 1980's he acquired the Manilla State Bank. He later opened a location in Denison changing the charter name to The National Bank of Iowa. He then purchased the Farmer's National Bank in Bayard in 1986.
Harris also considered himself a farmer, and managed a great deal of farming operations over the years. He remained an active businessman in the Coon Rapids Community until the time of his death. Harris was a Board Member of Thomas Rest Haven for over 30 years. He revitalized many business and buildings over the years in Coon Rapids including: the United Methodist Church Parsonage, The Coon Rapids Medical Clinic Building, the American Legion Community Building, the Dahn and Woodhouse Funeral Home, Park View Assisted Living, The First National Bank building, the current Coon Rapids Medical Clinic, the Blanchard Building, the Aztec Restaurant, Vickers Gas Station, the Gruber Building, and many other buildings and homes throughout the community. He was a member of the First United Methodist Church in Coon Rapids, the Coon Rapids American Legion, Coon Rapids Masonic Lodge which later joined with the Carroll Lodge; and he was a Shriner. Some of Harris' famous quotes were: "There's a lid for every pot", "The golden years aren't so golden", and "Make sure you have a hobby".
Harris' true passion in life was aviation, earning his pilot's license in the early 1960's. This love of flying took he and Marjorie on many great adventures including trips to their home on Ten Mile Lake in Minnesota and their winter home on Lake Chapala near Ajijic, Mexico. He was also an avid art collector and loved collecting art wherever he went, especially in Mexico.
Harris is survived by his nieces: Holly Groos (Tom) of Tomkins Cove, NY, Mary Beth Williams (Bob) of Garden City, KS, and Martha Lange of Divide, CO; several great nephews; and many good friends.
Harris was preceded in death by his parents: Roy and Cletus Hess; his mother and father-in-law Charles and Bertha Thomas; his brother Frank Hess (Marian); two sons: Charles Roy Hess in 1974 and Lynk Thomas Hess in 1998; and his wife Marjorie in 2013.
Kenneth Harrison Lowery passed away at his home in Round Hill, Virginia on February 12, 2017. Ken was born in 1919 in Mendham, New Jersey to William F. Lowery and Mary Eudora Colville Lowery. Kenneth was one of 10 children, and had two brothers and seven sisters. He is survived by sisters Eloise Martin, Roberta Sterner, and Carolyn Carlos. Having lived 97 years, Kenneth survived two wives, Frances Paul Lowery, who passed away in 1978, and Mary Ellen Jensen Lowery, who passed away in 2015.
Ken is also survived by his daughter Diane Young of Oxford, Ohio, and son Robert Lowery of Round Hill. Daughter Pauline Kelley is deceased. He also was a father to three stepchildren: Karan Padilla of Sterling, Virginia, Carl Hansen of Hartland, Wisconsin, and Ellen Land of Vienna, Virginia. And he was a grandfather and great grandfather to many grandchildren and great grandchildren.
Growing up, Ken worked on the family's dairy farm in Mendham. Ken attended Rutgers University, graduating in 1941 with a degree in Horticulture. During World War II, he sailed on a steamship accompanied by a Naval escort to work at a Dole pineapple plantation on Lanai, in what was then the Territory of Hawaii. In 1967, Ken helped establish the St. Andrew Presbyterian Church in Purcellville, Virginia, which just celebrated its 50th anniversary. Ken was a charter member of the church and he attended the church with his wife Francis, and then TMLA Newsletter, Spring, 2017 Page 11 TMLA Newsletter, Spring 2017 Page 13 with his wife Mary Ellen. He held several positions at the church, including Church Trustee.
Ken served on the Loudoun County Soil and Water Conservation District board of directors from 1979 to 2003, and was chairman for many years. He was the longest serving board member and was a mentor for the District staff. Ken was a founding member of the Board of the Loudoun Heritage Farm Museum, which established and operates the Loudoun Heritage Farm Museum in Sterling, Virginia. The museum opened in 2003. Ken participated in the museum's first publication, It's Just a Way of Life, by providing oral histories of his time working at Hill High Orchards in Round Hill. After he married Mary Ellen, Ken began spending his summers on the north shore of Ten Mile Lake in northern Minnesota. He helped manage, maintain, and improve the family cabins on the lake, made many friends, and always attended the weekly men's coffee. He loved being at the lake with the large groups of grandchildren, relatives, and friends.
Ken was a true gentleman. He was kind, gentle, generous and friendly person. He loved hosting friends and family on the deck at his home on Sleeter Lake, and was proud to share in the enjoyment of the property with his family. Ken was a warm person and had a wonderful sense of humor. He always responded happily when prodded to disclose details about his adventures in his youth. He had some good stories to tell. He was always curious and enjoyed learning new things. He was skilled at woodworking, and built furniture, picture frames, and shelves, and enjoyed teaching these skills to his grandchildren. Ken used reclaimed wood to construct tables of all sizes as gifts to his loved ones, and these tables are treasured by everyone. Ken loved animals. He spent freely to buy bird seed to stock the bird feeders on his deck. Ken enjoyed playing bridge and participated in several Carver Center senior bridge groups in Purcellville, where he had made several new friends over the last few years.
A memorial service for Ken was held on April 8, 2017 at St. Andrew Presbyterian Church in Purcellville. Memorial contributions may be given to Loudoun Heritage Farm Museum, 21668 Heritage Farm Lane, Sterling, VA 20164 or St. Andrew Presbyterian Church, 711 W. Main Street, Purcellville, VA 20132.
Lynn Nathan Abraham, 74 of Hackensack, Minn, and formerly of Elk River, died Saturday, May 27, 2017, due to complications of cardiovascular disease.
Lynn was born Nov. 10, 1942, in New Ulm, Minn., to Herbert and Laura (Manthe) Abraham.
Lynn completed grades one through eight in rural school district 20, Linden Township, and then finished his secondary education in Madelia, Minn., where he graduated in 1960.
He then attended St. Olaf College in Northfield, Minn., earning a bachelor's degree in chemistry education. He later went on to complete his master's degree at St. Cloud State University.
Lynn taught chemistry and physical science in Hudson, Wis., Glencoe, Minn., Naples, Italy, and St. Francis, Minn.
In 1965 Lynn married Patricia Jacobson in Madelia, Minn. The couple resided in Elk River with their daughters Lisa and Tracy from 1970 until 2005. After leaving Elk River the couple built their current home that is on their property at Ten Mile Lake in Hackensack.
Lynn was a member of Hope Lutheran Church in Walker, the Hackensack Lions, the Northwoods Arts Council in Hackensack and the Caloosa Land Trust in Pine Island, Florida.
Lynn is survived by his wife of 51 years, Pat; daughters Lisa (Chuck) Doucet of Avon, and Tracy Abraham (Brandon Marcus) of Fort Myers, Fla.; granddaughter Grace Doucet, grandson Chance Abraham Marcus; and sisters-in-law, brothers-in-law, nieces, nephews and many more dear relatives and friends.
He was preceded in death by his parents; and twin brothers Oren and Arlo Abraham.
Lynn was an excellent teacher, a loyal friend, a good neighbor, and a kind and caring father and husband who never lost his zest for life!
Online condolences for the family may be left at www.northernpeace.com
Lynn's care has been entrusted to Northern Peace Funeral Home of Walker, Minn.
Michael J. "Mike" Jensen, age 69, of Westerville, OH, passed away January 13, 2017. Mike was a retired banking executive from the Chase Bank. Born in Decorah, Iowa, he was a graduate of DeSales High School in Decorah and the University of Iowa. Resident of Westerville since 1988, he attended Lamb of God Lutheran Church. He gave of his time and talents over the years as an active volunteer for various organizations, including Godman Guild and Camp Mary Orton, Westerville Warcats Hockey Association, and Ten Mile Lake Association in Hackensack, MN.
Mike is survived by his wife of 43 years, Diane; children, Miranda (Matthew) Mann and Martin Jensen and his girlfriend, Christa Van Volkenburg; grandchildren, Lydia and Caleb Mann; sisters, Karen Allen and Susan (Reynold) Sacquitne; brothers, James (Mary Ann), Norman, William, Richard (Sherry), and Paul Jensen; nieces and nephews. He was preceded in death by his parents Harold and Margaret Jensen, sister Jeanine, brothers David and Jerome.
Friends may call at the MORELAND FUNERAL HOME, 55 E. Schrock Road, Westerville, Ohio, Wednesday January 18, 5-8 p.m., and at Lamb of God Lutheran Church, 4925 Sunbury Road, Columbus, OH 43230 for one hour prior to the service, which will be at 10:30 a.m. Thursday at the church, with Pastor Tim Wagner officiating. In lieu of flowers, the family suggests contributions to the Columbus Blue Jackets Foundation which is dedicated to the health and wellness of children in central Ohio.
Reprinted from the Columbus Dispatch, provided by Peter Jensen
Richard "Rick" Gaskins, 82, of Mankato, passed away peacefully on Saturday, September 16, 2017, at Hillcrest Health Care Center in Mankato, MN, following a short illness.
Rick was born on November 18, 1934. He served in the U S Navy for 20 years and was a veteran of both Korea and Viet Nam.
He married Mary Strawn on October 23, 1966, and in 2016 they celebrated their 50th anniversary. Mary survives, along with sons Steven and Jim, daughter Janet, and one granddaughter.
The Gaskins and their extended family began spending summer vacations at Ten Mile Lake in 1974 when they purchased their home on Long Bay. Rick enjoyed playing golf, fishing, boating and family gatherings at Ten Mile. He will be missed.
Provided by the family
Richard (Dick) G. Garbisch 12-24-2017
Richard (Dick) G. Garbisch, Rochester, MN, passed away on December 24, 2017 with family beside him following a brief unexpected severe bout of pneumonia.
Dick was born on May 8, 1916, in Austin, Minnesota, the only child of Hubert and Lenore (Lou) Garbisch. He graduated from Austin High School in 1934 and Carleton College in 1938 where he met his future wife, Marjorie Crabb. During his Carleton years he lettered, captained and coached the swim team receiving multiple medals. Following his graduation, he joined his parents in the ownership and operation of the Maple Dale Hatchery in Austin, Minnesota. When the hatchery's business model became obsolete, he retired at age 50.
In 1944, Dick enlisted in the Navy, received the rank of Ensign after officer training at Harvard, then shipped out to the Pacific as part of the 4th Marine Division, Construction Battalion called the "Sea Bees" as part of the occupation forces. He returned home to his wife and three little girls, Marlou, Mimi, and Marsha, with son, Tom arriving two years later.
Summers were always spent with the family at Ten Mile Lake where Dick's parents had south shore property since his childhood. He enjoyed sailing (plus racing) and tennis with his contemporaries, especially the nearby Brandt boys (Jim, Heidi, George, Jr. and Dave). After retirement, he and Marge wintered at Ocean Reef, Key Largo, Florida where he was active with the home-owners association, the sailing club, and founded The Racquet Club. Dick continued to play tennis until he was 94!
The second chapter of his life was about finding happiness after the sadness of losing Marge. He met Audrey (wife of Dr. John Higgins) while they were both taking care of ailing spouses at the Mayo Clinic's Charter House. Dick and Audie were married February 12, 2000, and spent happy years together in Ocean Reef, Rochester, and Ten Mile Lake.
Dick remained active for his entire life (101.5 years). His generous philanthropies benefitted the Ten Mile Lake Association, the Mayo Foundation and Carleton College. For more information, please read the Garbisch Family entry and interview in the Ten Mile Lake History Book. He was very proud of all the families he introduced to Ten Mile, and many still live along the shores.
He is survived by his wife Audrey Ann, his four children: Marlou (Dr. Ken) Johnston of Bourbonnais, IL; Mimi (Eric) Carlson of Los Gatos, CA; Marsha (Dr. Bill) Harbison of Longmeadow, MA; and Tom Garbisch of Honolulu, HI; 9 grandchildren and 20 great grandchildren; 3 stepdaughters, 1 step-son; 8 step-grandchildren and 7 step-great grandchildren.
According to his wishes, a private family celebration of his life will be held this summer. Memorial gifts may be sent to the Ten Mile Lake Association (endowed Garbisch Fund which benefits environmental concerns).
Provided by the family
Robert O. Rydell 9-13-2017
Robert O. Rydell, DDS of Edina, passed away on September 13, 2017 at age 79, surrounded by the love of God and family. Bob was born in Minneapolis and graduated from Wheaton, MN High School in 1956. He graduated from the University of Minnesota School of Dentistry in 1964 and enjoyed practicing oral surgery for 31 years. During his career, he was President of the Minnesota Society of Oral and Maxillofacial Surgeons and taught at the U of MN dental school.
Bob retired in 1999 and remained physically active, competing in 5K and 10K races along with a half-marathon. Those who loved him appreciated his keen fashion sense and his ability to still fit into the same blackwatch plaid pants he purchased from Justers in 1971.
He was a collector of all things, including letters from Sweden, treasured childhood toys and well-used electrical cords. Bob served on the Adult Education Board of Normandale Lutheran Church and the Ten Mile Lake Association in northern Minnesota. Bob cherished his time with his children and grandchildren at the cabin, tinkering in his workshop, sailing, painting, making jewelry for family members and ending each day on the dock with Jean and a jump in the lake.
Survived by his beloved wife of 56 years, Jean; children Liz Bejarano (Steve), Rob Rydell (Beth Finley), Kate Dennison (Tony); grandchildren Eric, Caroline, Jesper, Noah and Tierney; brother Ralph (Kathy), sister Ruth (Norman Johnson) and many dear family and friends. A celebration of Bob's life will be held on Saturday, September 16 (Bob & Jean's 56th wedding anniversary) at 11:00 am, with visitation at 10:00 am, at Normandale Lutheran Church, 6100 Normandale Road, Edina 55436. In lieu of flowers, the family would prefer memorials to the church for the benefit of the Adult Education Program, or Ten Mile Lake Association, Inc, PO Box 412, Hackensack, MN 56452, or School of Dentistry/U of MN, Moos Tower, 515 Delaware St. SE, Minneapolis, 55455.
Minneapolis Star-Tribune
Wilford (Willie) H. Larson, age 83, of Prior Lake, MN, and in later years Lonsdale, MN, passed away August 18, 2017, surrounded by his family. He was born September 29, 1933 to Maylin and Agnes Larson of Backus, MN, where he grew up enjoying the outdoors, fishing and hunting. Willie was married to Monica A. Larson for 49 years. Their special place was the family cabin on Ten Mile Lake.
Willie was loved and will be missed by his children Ann (Steven) Nerud, Kevin Larson, Jeffrey (Kirsten) Larson, Susan (Bill) Styles; his grandchildren Brandon, Nicholas, Julia, Kryst, Kendra; sister Carol Dickey; many other relatives and friends.
Willie is preceded in death by his wife Monica; parents; his siblings Roland Larson, Edna Stenberg; nephew Ross Stenberg.
Ann Nerud
Beverly Ann Riess, 70, passed away peacefully surrounded by her family at St. Mary's Hospital, Rochester, MN, on Tuesday, August 23, 2016. Memorial services will be held at 11 a. m. Monday, August 29, 2016 at Lutheran Church of Hope in West Des Moines followed by a lunch reception and gathering of family and friends.
Beverly was born December 26, 1945, in Sheldon, Iowa to Marshall and Maureen ( Wilcoxon) Wynn. Growing up in Iowa, Beverly happily spent her teenage years in Monticello. With her winning smile and vibrant spirit she was a natural leader in community and school activities, including leading the band with her flaming baton.
Her adventurous spirit led her to the University of Northern Colorado where she earned her undergraduate degree in education. She taught in Nevada before returning to Iowa to teach second grade at Malcolm Price Laboratory School and earned her Master's Degree in education at the University of Northern Iowa.
Bev married the love of her life Bill Riess in 1978. Soon after, they moved to the Boston area where they made lifelong friends. In 1991 they moved back to Des Moines and Bev returned to her greatest passion, education. She was selected as the Student Teaching Coordinator for UNI where she placed student teachers in Des Moines classrooms. Educators throughout Iowa will fondly remember their wise, caring and supportive mentor. She lent her many gifts to UNI, notably her work with the Alumni Association and leading a campaign for the University of Northern Iowa Foundation. In 2013 she received the distinguished Alumni Service Award from UNI.
Bev and Bill loved spending their summers at 10 Mile Lake in Minnesota and winters at Trilogy in Gilbert, Arizona, surrounded by family and friends. The consummate hostess, Bev gathered her neighbors and friends for conversation, connections and laughter. With boundless energy and impeccable style, she brought out the best in every organization, student teacher, group and friendship that she touched. Above all, Bev loved spending time with her family and friends, especially her grandchildren, Luke and Allie.
Beverly is survived by her husband, Bill Riess and daughter, Jennifer ( Tim) Lundberg; grandchildren Luke and Allie of Des Moines; sisters, Marlene Behn of Cedar Falls and Colleen Bowers of Mason City; and three generations of nieces and nephews. And she loved them all.
Beverly was preceded in death by her parents, brothers in law, Parke Behn and Bud Bowers and nephew, Brock Behn. Heaven gained the most beautiful angel today.
In lieu of flowers, memorial contributions may be directed to the University of Northern Iowa Foundation or to Lutheran Church of Hope, West Des Moines.
Information provided by Maggie McGill
Brian Frederic Anderson, born Nov. 7, 1968, the son of Rev. Gary F. and Mary Ann Anderson of Hugo, MN and Ten Mile Lake, died of a heart attack on Monday, August 15, 2016. Brian is survived by his wife, Cheryle of Cold Spring, KY, his parents, his sister, Susan Anderson Horner and her husband, Harry, of Pine City, MN and her five children as well as other loving relatives.
Brian began coming to Ten Mile when he was less than one year old, visiting his grandparents, Martin and Esther Carlson, at their cabin, the first of many trips to Ten Mile. He had a love affair with Ten Mile. His wedding was held at the Anderson cabin on Long Beach Drive four years ago, right on the beach.
Brian is remembered for his many friends, his wonderful sense of humor, and his care for others. After graduating from Minnetonka High School, he attended the University of Minnesota Morris. He went on to become a radio announcer for several years including a year working for a station serving armed forces on Kwajalein Island. Brian worked for more than ten years as a flight attendant for two different airlines, a line of work at which he excelled because of his winning personality. After years of flying, he became a Registered Medical Assistant working in two clinics.
A memorial service was held September 8, at Incarnation Lutheran Church, 4880 Hodgson Road, Shoreview, MN.
Provided by Gary Anderson
Charles (Chuck) Frederick Hamsa (78) passed away peacefully at home in Cedar Park, Texas with his loving family close by on Monday, November 28, 2016. He was born on July 17, 1938 to William R. Hamsa, Sr. and Anna Marie Brodegaard Hamsa in Omaha, Nebraska.
Chuck grew up in Nebraska, graduating from Benson High in 1957. Most of his summers were spent at his favorite cabin on Ten Mile Lake in Hackensack, Minnesota. He attended the University of Omaha until he joined the U.S. Navy. He was stationed most of his service in Japan. He returned and finished his B.S. in History in 1964. He met his wife, Sara shortly before he graduated and they were married on June 11, 1966 in Tecumseh, Nebraska.
After they married Chuck attended the University of Nebraska in Lincoln and obtained a M.S. in Latin American History in January 1969 and then a M.S. in Library Science from Kansas State Teachers College in Emporia, Kansas in August of 1969.
In the fall of 1969 Chuck accepted a position at the University of Southwest Louisiana (University of Louisiana at Lafayette) in Dupre Library. He served as Acquisition Librarian for many years then worked in the Reference Department until his retirement in 1999. In 2007 Chuck and Sara moved to Cedar Park, Texas to be closer to their son and his family.
Chuck's interests were many and varied. He was involved with the organizing of the Acadian Village in Lafayette, member at Grace Presbyterian Church (Lafayette) where he was a Deacon/Elder, blacksmithing at the Village, member of the Masonic Order, being "Papa Noel" for many years in both Louisiana and on the Austin Steam Train in Texas in his special outfit, and a member of Hope Presbyterian Church. He was also an avid supporter of Living History attending many rendezvous around the country for over 20 years. He played the accordion for many years with small groups. He was on the Cedar Park Tourist Board when the Veteran's Park was started. He co-authored several books with his mentor Dr. Norman Heard. His love of life was a treasure and he lived it to the end.
Chuck and Sara were blessed with one son Michael Boyden Hamsa and daughter-in-law Julie Richison Hamsa, three beautiful grandchildren, Emily Nicole, Matthew William, and Amanda Katherine. Chuck is survived his wife, son, one brother William R. Hamsa Jr., seven nieces and nephews, and many great nieces and nephews.
In lieu of flowers please send donation to your favorite charity in his memory.
Charles Krueger 8-22-2016
Charles Lee Krueger, age 72 of Andover and Hackensack, Minnesota, passed away surrounded by his family on August 22, 2016. Charles was preceded in death by his parents Roland and Delma Krueger.
Chuck is survived by his sister Katie; wife Nancy; children Nicole (Chris), Aaron (Jill); grandchildren Blake, McKenzie, Lilli, Madison, and Myah.
Chuck will long be remembered for his fish fries that coincided with Harry Rhodes pig roasts on Foresman Point. Chuck is also remembered by many of his Ten Mile friends and neighbors as an avid fisherman, hunter and a person that cared much about Ten Mile Lake, its history and its future.
Chuck served on the Ten Mile Lake board throughout the years and will always be thought of as a compassionate giver of his time for the betterment of Ten Mile Lake.
A celebration of life event for Chuck will be held at the Hackensack American Legion on September 10, 2016 at noon. We love you Chuck, you will be missed by many, but we know you are now fishing on the best lake there is on the waters of heaven!
Information provided by Kari Ann Kather
Daphne Young Fletcher 12-17-2016
Daphne Young Fletcher crossed over into Heaven from her home on Saturday, December 17, 2016, surrounded by the love of family. She and her sisters Diane, Gail and Susie grew up in a large and loving family that taught her to serve her faith, her family, and her friends with every gift she'd been given. She did all of that in abundance while also devoting a great deal of time and energy to doing what was silly and fun.
She married the love of her life Richard A. Fletcher in 1962 and moved with him to Phoenix where they raised their four children, and she became a favorite Aunt and other-mom to hundreds more nieces, nephews, and friends of family over the years. The Fletcher's beautiful home always reflected her joy in flowers and gardening, and Daphne offered community leadership to efforts like the Junior League of Phoenix, founding the Women's Board of the Kidney Foundation with her friends, helping her sister Susie and brother-in-law Dr. Kipp Charlton to start the Child Crisis Nursery, and then worked with her twin sister Diane to support the National Fragile X Foundation for the past 20 years. She was an avid horsewoman, and spent countless hours with sister Susie at their beloved Bar Keema Ranch in Scottsdale, and roaming the highways with horse trailer and children in tow - occasionally arriving at the horse shows on time and without getting lost. Occasionally. She and Dick loved their summer home at Ten Mile Lake in northern Minnesota, and welcomed countless friends and family to share in the magic of being together, hosting wonderful parties featuring lake views and Dick's pizza oven.
Daphne and her sisters were extremely close, and she relied on the support and counsel of her older sister "Gailie" from her first days to her last. She enjoyed the gift of great friends throughout her life, and cherished her friends as family. Anybody who had the privilege of meeting Daphne would recount for you that when they were with her, they felt they were the most important person in the world. But her greatest friendship and partnership was with her husband, Dick. Their love, affection and care for each other for a lifetime was an inspiration to their children. Daphne's family, children, grandchildren and friends will miss her acutely, but are comforted by her great faith in God and the promise of eternal life, love and presence.
Daphne is survived by her husband, Richard A. Fletcher, son Richard Fletcher, daughter Lisa Keegan (John), daughter Anne Souder (Jay), son John Fletcher (Terumi), grandchildren Justin Graham, Annie Graham, Alec Souder, Lena Fletcher, and Yoshiki Fletcher, sister Gail Koch (Harry) and many much-loved cousins, nieces and nephews. Private family celebrations will be held in Phoenix and Omaha. Gifts in honor of Daphne's life may be made to National Fragile X Foundation at www.fragilex.org or NFXF; 2100 M Street, NW; Washington, DC; 20037-1233.
From John Keegan
David Grove Cox, 52, son of Tom and Sarah Cox, died at his home in Centennial, Colorado on September 26, 2016.
David graduated from Langley High School in McLean, VA and earned a degree in Computer Science from Virginia Polytechnic Institute in Blacksburg, VA. He worked for several engineering companies in Virginia until the dot-com bubble burst, and the Israeli communications company he was working for closed its US office in Reston, VA. At that time, David moved to Colorado and set up his own company, DC Controls, LLC, which provided consulting to other tech companies. Wherever he worked he made connections that remained lifelong friends.
While David was not married and had no children, he was a beloved uncle to his cousins, nieces, and nephew. He always came to Ten Mile Lake for at least three weeks in the summer, where he competed with his brothers in tennis and waterskiing.
He loved music and was always trying new things musically. At his house, his family found a keyboard, an electronic drum set, a trumpet, a saxophone, a flute, and five guitars, all of which he could play. One of the guitars he had made himself as a High School shop project. He also loved to tinker with electronics, such a little objects with glowing lights.
David is survived by his parents, his brothers Geoffrey (Susan) and Tom (Oksana), nephew Kevin, and nieces Stephanie, Tanya, and Sasha. He is also survived by his friend Marguerite Marbun; his aunt, Dianne Olsen; Dianne's daughters Lise (Eric) Olsen-Dufour and Sara Olsen; and Dianne's granddaughters Emma, Amanda, and Donya.
The family will hold a private celebration of David's life in July, at their Ten Mile Lake home.
Provided by Sarah Cox
Donald Lionel Buck of Edina completed his life on January 27, 2016, passing away peacefully in the company of his family. He was born June 23, 1925, in Minneapolis. His plan was to reach age 90, but when he heard his granddaughter was getting married in October, he wanted to be able to dance with her at her wedding. He lived to accomplish both and so much more in his 90 1/2 years.
His parents were Merle Lionel and Irene Adelaide (Nelson) Buck. He grew up in South Minneapolis, earned his Eagle Scout Award, and served in the Air Force-just missing a deployment with the end of WWII. He graduated from the University of Minnesota in 1949 with a degree in Business. He began his career at First National Bank, working first in Northfield and later in Sioux Falls.
While attending his home church one Sunday he noticed an attractive woman in the choir. One thing led to another and he married that young blonde, Mary Virginia Thorvig, on October 7, 1950.
Family was Don's treasure. He spent every moment he could with his family, enjoying their presence and making them laugh. He often marveled at the wonderful result of that day he saw Mary singing in the choir: four children and their spouses, Steve (Sally, late wife Kathie), Greg (Lisa), David (Jenny), Brenda (Tim). Seven grandchildren, Kimberly (Andy, and their children -Brooklyn and Braden), Chris (Danne); Paul, Madeline (Matthew); Riley, Griffin; Tyler. Don enjoyed bringing the family together around a fire in the fireplace with waffles on the table, both at their Edina home and the beloved family cabin on Ten Mile Lake.
Don also worked at General Mills and later as comptroller at Research, Inc. before starting an engineering company, Data Myte. He consulted at several firms, started RotoCarve, and taught a course on Entrepreneurship at St. Thomas University, before retiring in 1994. Don was an active member of Normandale Lutheran Church in Edina, where he maintained close friendships with the members of their "Small Group," relished singing in the choir, and served as a Stephen minister. Wherever he went, he always had a twinkle in his eye and a warm greeting for every interaction.
Don's favorite word was "bountiful," which he proclaimed after each joyful family gathering to show his appreciation for a life surrounded by dear family and friends. It certainly was a bountiful life.
The family offers special gratitude to Fairview Southdale Hospital, Presbyterian Homes in Bloomington, N.C. Little Hospice. Memorial contributions may be made to: Normandale Lutheran Church in support of the choirs or the Normandale Lutheran Church Foundation.
Contributed by David Buck
Gary Youngdahl, age 68, of Hackensack, died peacefully at his beloved home on Ten Mile Lake surrounded by his family just after sunset on March 28th, 2016.
He was a warrior, patient teacher, expert fisherman, loyal friend to many, devoted husband of 46 years, the best dad that two girls could ask for, and a man who made it easy to know which of life's paths to follow.
Gary is survived by his wife, Nancy; daughters, Lisa (Tim) Rounds, Toni (Paul) Palecek; grandchildren, Isaac, Luke, Lexi, Nolan; mother-in-law, Oney Flakne; brother-in-law, Dale Flakne; nieces and nephews; and Jigs, his loyal dog. A memorial service was held on April 9 at the Evans-Nordby Funeral Home. Brooklyn Center, MN.
(Information provided by Marilyn Hultgren)
Floyd Albert Borchert, 85, died Tuesday, April 5, 2016, at the VA Extended Care Center in St. Cloud, MN.
A funeral service was held April 11 at Hope Lutheran Church in Walker. Pastor Matthew McMasters officiated. Interment was at the Minnesota State Veterans Cemetery in Little Falls, MN.
Floyd was born Dec. 8, 1930, to Fred and Esther (Gish) Borchert in Federal Dam, MN. He grew up there and attended Federal Dam School, then worked in farming, at a sawmill, and as a guide on Leech Lake. He served in the Korean War and was awarded the Bronze Star and Purple Heart.
After the war, he worked in construction as a carpenter and eventually as owner/operator of Northern Master Builders.
On May 15, 1958, Floyd married Mildred Runyan in Geneva, Ill. They lived their lives together in Federal Dam, Walker and Hackensack, raising a family of three children. Their Hackensack home was on the shore of Long's Bay of Ten Mile Lake. Floyd and Millie were active members of the community and were frequently seen together anywhere there was music.
Floyd had a talent for pickin' and grinnin' guitar and mandolin, and liked to fish, hunt and travel. He enjoyed people and loved to visit at every opportunity. He was a dedicated lifelong member of the Walker American Legion. He will be fondly missed.
Survivors include sons, Melvin (Patti) Borchert, Ronald (Larissa) Borchert; daughter, Dori Foster; "the other oldest son," Robert Winkler; seven grandchildren, Melissa, Greggory, Kimberly, Douglas, Emil, Rani and Lee; three great-grandchildren, Gwendolyn, Abigail and Joshua; two brothers, Fred Borchert and Wesley Borchert; two sisters, Margie Conway and Francis Johnson; several nieces and nephews.
He was preceded in death by his parents, Fred and Esther; wife, Millie; and one sister, Florence.
(Information was obtained from the Walker Pilot-Independent, April 20, 2016.)
Gary Youngdahl, age 68, of Hackensack, died peacefully at his beloved home on Ten Mile Lake surrounded by his family just after sunset on March 28th, 2016.
He was a warrior, patient teacher, expert fisherman, loyal friend to many, devoted husband of 46 years, the best dad that two girls could ask for, and a man who made it easy to know which of life's paths to follow.
Gary is survived by his wife, Nancy; daughters, Lisa (Tim) Rounds, Toni (Paul) Palecek; grandchildren, Isaac, Luke, Lexi, Nolan; mother-in-law, Oney Flakne; brother-in-law, Dale Flakne; nieces and nephews; and Jigs, his loyal dog. A memorial service was held on April 9 at the Evans-Nordby Funeral Home. Brooklyn Center, MN.
(Information provided by Marilyn Hultgren)
George J. Benesh 7-11-2016
George Jerome Benesh, age 90, of Port Edwards, WI passed away at home surrounded by family on Monday, July 11, 2016.
A private service will be held at a later date. Feldner/Ritchay Funeral Home of Nekoosa is assisting the family. Online condolences may be expressed at ritchayfuneralhome.com.
George was born on July 15, 1925 in Walker, MN while his parents, George Sr. and Anna (Brotten) Benesh, were on vacation. George graduated from Edison High School in Minneapolis in 1943 before being drafted into the U.S. Navy the same year. As part of The Pacific Theater, he was involved in 2 battles: The invasion of Okinawa on Easter 1945 and the Liberation of the Philippines. He returned home in May 1946 and on August 3, 1946, George married his high school sweetheart, Irene Brinda (he nicknamed her Jo). August 3, 2016 would have been their 70th wedding anniversary.
George attended The University of Minnesota on the GI Bill. He graduated with a Chemical Engineering degree in 1950.
George worked at Flambeau Paper Division in Park Falls, WI from 1950-1959 as a Maintenance Superintendent. For the next 31 years from 1960 to the time he retired, George was Executive Vice President of Nekoosa Corporation in Nekoosa, WI, working with and enjoying "good people".
George's deep loves were: his family, his cabin on Ten Mile Lake near Hackensack, MN (the site of 3 major birthday parties), sailing, model trains and reading.
George claims "I am a lucky man" because of my beautiful wife Jo, 2 wonderful daughters, Linda (Douglas) Gremban and Amy (David) Rasmussen and proud grandchildren, Jeffrey (Meghan) Gremban, Matthew (Xin) Rasmussen, Michael (Kristin) Gremban, Megan Rasmussen and Nicholas Gremban, plus 6 special great grandchildren, Spencer, Abbie, Hunter, Nora, William and Martin.
George was preceded in death by his parents, sisters Gladys and Frances, and niece Ana Mae.
The family would like to thank his physicians, for their excellent and supportive care: Wadad Ailabouni, Roy Brandell, Pamela Littles and Anna Olson. Also thanks to his sweet Hospice nurses from Ministry Home Care: Sam, Sasha, Stephanie,Barbie and Daisy. And special thanks to his constant companion, Winston.
Dear Dad, You are our North Star, never changing, always there guiding us, grounding us, giving us light and hope. We can always count on you to be there for us, shining bright and beautiful. Love, Linda and Amy.
Information provided by Marty McCleery
Jack K. Lewis, M.D. 6-20-2016
Jack K. Lewis, age 82, of Omaha NE passed away June 20, 2016. Survived by wife of 56 years, Kathy Lewis; sons John and Todd, daughter Cindy (Liekhus), sister Judy Bachman, five grandchildren and one great-grandchild.
Lewis attended Stanford University in California and played quarterback there. He graduated from the University of Nebraska Medical Center in 1960. He practiced medicine in Omaha NE with his father Raymond, who retired in 1987. He also worked with Dr Sam Watson who retired at the end of 1999. After Watson retired Lewis' son John, a physician assistant became his partner.
Jack Lewis was as well known for his community service as he was for his medical practice. He served 12 years on the Westside school board and worked with the Omaha Police Foundation, The Omaha Sports Hall of Fame, the Great Plains Amateur Boxing board and many other civic organizations.
He was a longtime Omaha Central High School booster and served as it's sports team doctor for more than 50 years. He was physician to the old Omaha Knights hockey team, at the Ak-Sar-Ben horse track, and at a variety of events at the Civic Auditorium. He was inducted into the Nebraska High School Sports Hall of Fame in 2004 and the Omaha Hall of Fame in 2013.
Omaha Police Chief Todd Schmaderer said he had tremendous respect for Lewis due to his hard work and generous philanthropy while working with the Omaha Police Foundation.
He practiced medicine until a month ago. He recently became ill, and died June 20th of complications from surgery. Lewis' wife Kathy said he had enthusiasm and energy for many activities. "He enjoyed being a doctor most of all," she said.
The Lewis family had a summer cabin on the north shore of Ten Mile Lake.
Information provided by Kay White and Omaha World Herald newspaper
(Information provided by Kay White and the Omaha World-Herald.)
Mariana Rita Goodwin 12-18-2016
Mariana Rita Goowin, 82, of Walker, MN died at the May Creek Senior Living Campus on December 18, 2016.
Mariana was born August 28, 1934 to Clarence and Sadie (Meyer) Elsenpeter in Chicago, IL. She grew up in Walker, MN, attended Walker schools and graduated from Stonebrook Hall in Duluth, in June of 1952. She graduated from the College of St. Scholastica Duluth in May of 1966. She pursued studies in history at Wake Forest University and the University of Connecticut.
Mariana entered the Benedictine Convent in 1953; she had teaching assignments in Grand Rapids, MN, Minneapolis, MN, and in Phoenix, AZ. In 1973, she joined the Cloquet school system and taught in the high school until she retired. Upon retirement, she moved to Ten Mile Lake in Hackensack, MN until 2005. At that time, she moved to Sun City, AZ.
The summer of 2015, Mariana moved back to Walker, and resided at May Creek Assisted Living Center until her death. She had married an old classmate, Ned Goodwin from Bemidji on December 30, 1994. They were married for 13 years and lived at Ten Mile Lake and Sun City, AZ. Ned preceded Mariana in death in 2008.
Mariana is survived by her brother, John (Vicki) Elsenpeter; their five children, Susan, Mike, David, Karen and John Paul; and thirteen great nieces and nephews.
A private funeral Mass was held Friday, December 23, 2016 at St. Agnes Catholic Church in Walker, MN.
Arrangements were by Dennis Funeral Home of Walker, Minnesota.
Provided by Sue Jaeger
Mary Jo Holte, 81, a resident of Bettendorf, Iowa, passed away peacefully surrounded by her children, Tuesday, August 16, 2016, at the Clarissa C. Cook Hospice House in Bettendorf, Iowa. Funeral services and a Mass of Christian Burial for Mary Jo were at 10:00 a.m. Friday, August 19, 2016, at Sacred Heart Cathedral. Burial was at Mt. Calvary Cemetery in Davenport.
Mary Jo Burke was born June 8, 1935, in Oelwein, Iowa, to Harold J. and Dorothy (Struckman) Burke. Mary Jo graduated from ICA in 1953, and went on to Clarke College in Dubuque and received her RN degree from the University of Iowa. She was united in marriage to Dr. James A. Holte, April 11, 1959, at Sacred Heart Cathedral in Davenport. He preceded her in death February 10, 2002.
Mary Jo was a loving wife, mother, grandmother, volunteer and friend to many. She had worked as an RN for Dr. A. Swearingen at the Bettendorf Medical Center for many years. She was a lifelong supporter of the University of Iowa, a member of Friends of VanderVeer, PEO (Chapter LM), and Questers. She was a master gardener, and past volunteer at the Festival of Trees and delivered Meals on Wheels. She loved gardening, fishing, playing bridge, traveling and entertaining, but her greatest joy was spending time with her family and friends, especially at her second home on the north shore of Ten Mile Lake in Hackensack, Minnesota.
She was an avid fisherwoman and loved spending time on Ten Mile in search of walleyes and listening to the loons. Her beloved yellow lab, Babe, would sometimes keep her company on her fishing expeditions. Some of you may remember Mary Jo as the woman who walked on County 50 with the dog who carried her own leash.
Mary Jo is survived by her children; two daughters, Tracy (Jon) Wright of Hackensack, MN, and Katherine (Nicholas) Romano of Ackworth, IA; two sons, James B. (Julie) Holte of Coralville, IA, and Daniel (Deborah) Holte of Kirksville, MO; ten grandchildren, Dillon and Jake Wright, David, Andrew and Ryan Holte, Nicholas James Romano and Michael Romano, Nathaniel, Kallie and Cohen Holte; and two brothers; Patrick (Nannette) Burke, Chandler, AZ, and Mike (Amie) Burke, Gilbert, AZ.
She was preceded in death by her husband and parents. May they rest in peace.
Online remembrances and condolences may be expressed to the family by visiting Mary Jo's obituary at Halligan-McCabe-DeVries Funeral Home.
Russel "Buzz" Francen, Jr. 4-18-2016
Russell (Buzz) Harold Francen, Jr., 82, passed away peacefully April 18, 2016, at his home in Naples, Fla., surrounded by his family.
Buzz was born May 1, 1933, in Minneapolis, Minn., to Russell and Margaret Francen, the oldest of five children. In his teenage years he worked in the lumber industry unloading boxcars and for local home builders.
After the establishment of Spring Lake Lumber Co., he was hired and soon managed the business, and eventually became owner. He attended the Dale Carnegie School of Public Speaking, Dunwoody, and the Minnesota School of Business.
He married Charlotte Buchholz in 1955. They built a home in Blaine and raised their three children in the same neighborhood in which he grew up. During his senior year in high school and early on in their marriage, he served in the U.S. Naval Reserves for eight years.
In 1965 Buzz and Char built a house on Laddie Lake in Spring Lake Park. After their children left home, they became empty-nesters and moved to a townhouse in Coon Rapids. Buzz was involved with the Spring Lake Park Lions Club and was a member of the Spring Lake Park Rotary Club, serving as president of both.
As he eased out of his working years, in 1973 Buzz and Char purchased land on beautiful Ten Mile Lake, Long Shore Bay, in Hackensack, and built a lake home where he spent many summers. He enjoyed many evenings fishing, pulling his children and grandchildren water skiing and tubing, the many family and friends' picnics, the Fourth of July boat parades, snowmobiling the trails, Thursday night meat raffles, and Sunday night dinners with friends at various restaurants in the Hackensack/Walker area. Upon retirement, he became a resident of Naples, Fla., in 2000.
Buzz was an avid fisherman, hunter and golfer. He was a loving husband, a wonderful father to his three children and a joy to his seven grandchildren and seven great-grandchildren. Throughout his life, he touched many lives. We all have cherished memories of our time with him. He will be greatly missed.
Reprinted from the Walker Pilot
Dr. Stan Benbrook 1-20-2016
Dr. Stan Benbrook, 96, of Ames, passed away January 20, 2016 at Green Hills Retirement Community in Ames. A memorial service was held in Ames.
Stanley Clayton Benbrook was born February 27, 1919 to Edward Antony and Jessie Clayton (Whittle) Benbrook in Ames, Iowa. He married Alice Jane Stallings on October 3, 1944, his loving wife of 64 years. He graduated Iowa State College with a Doctor of Veterinary Medicine in 1949, and was a member of Tau Kappa Epsilon. He served in the U.S. Navy from 1942 to 1944 during WWII. He then served in the U.S. Army from 1950 to 1971, retiring with the rank of Lt. Col. During his time in the U.S. Army Veterinary Corps, he received an Army Commendation Medal for work on wound care, a Meritorious Service Medal for work in tropical diseases, an Air Force Unit of Commendation for research at Walter Reed, and a Reserve Medal for 30 years service in the Army Reserves. In retirement Stan was active in committees both at Green Hills and in the Ten Mile Lake Association in Minnesota. In later life Stan continued to enjoy the company of friends and family and religiously kept track of his beloved ISU sports teams.
His most enjoyable and lifelong hobby was wood-working. He made unique canes constructed from Minnesota wood that he gave to family and friends. He had an eye for beauty and enjoyed carving intricate geometric patterns into small wooden card or jewelry boxes. Before he lost a vocal chord in surgery, Stan loved to sing. He could often be heard singing a solo in church or belting one out at home just for the joy of it. Stan had a great sense of humor, and was a wonderful story teller, relating colorful events about people he knew and enjoyed all through his life. He spent every summer with family at his beloved Ten Mile Lake.
Above all, Stan loved his country, and was proud to be an Iowan, especially an Iowan from Ames. He strove to uphold the traditional American values that he believed in and cherished.
Stan is survived by his daughter, Susan (Mahmood) Seyala of Silver Spring, Md.; his grandsons, Layth (Suzanne) Seyala and Nazar Seyala; and great-grandsons, Caleb and Aidan. He was preceded in death by his parents; his wife, Jane; and his sister, Kathryn (Benbrook) Lapp.
(Information provided by Susan Seyala)
Stanley Douglas Skaug was born in Clarkfield, MN on December 2, 1921 to Amy and Emil Skaug. In high school he excelled in academics and athletics and was elected senior class president. He lettered four years in basketball and three years in football. His childhood sweetheart and love of his life, Norma Smith, attended all his games.
Stan attended Dartmouth College from 1939-1943. As captain of the Big Green basketball team, Stan led Dartmouth to two consecutive Final Four NCAA National Championships. As a senior he was selected as an All-American in basketball in 1943. Stan loved to tell the story about playing against George Miken and the Stanford Cardinals when Miken just stood under the net and batted all the opponent's balls out. Basketball's goaltending rule was passed shortly thereafter.
From 1943-1946 Stan served in the Naval Air Force as a navigator. He flew on supply flights using just simple instruments and the stars to navigate the Pacific Ocean in World War II. One stormy night in 1944, Stan was transporting a four-star general to the island of Guam. The general leaned in to Stan and said "You damn well better get me to that island safely, son." They made it safely.
Stan and Norma were married February 3, 1944. After the service Stan was drafted by the NBA's Minnesota Lakers but declined the offer because "they didn't pay enough back then to support a family." So he taught history and Spanish at Shattuck Military Academy in Faribault, MN which left summers open to play semi-professional baseball. He quit when the curveball was introduced because, as he admitted, he just couldn't hit it.
In the mid-50s, Stan worked for the FBI under J. Edgar Hoover's leadership. Assigned to tailing suspected communists, he found the job boring. They moved to Omaha, NE and Stan went to work for Jostens where he stayed until he retired at age 60. Stan and Norma built their retirement cabin on Ten Mile in 1968. They enjoyed golfing, fishing and boating. Stan enjoyed being on the TMLA board and served as its president for three years from 1988-1991.
Stan and Norma had three children, Steve, Mary and Nancy, seven grandchildren and eight great-grandchildren, all of whom love Ten Mile. Stan passed August 10, 2016. He will be missed.
Nancy Seel
Betty Johnson was born July 28, 1943 and raised in Farmington, MN; she died April 19, 2015 at the age pf 71. She was a hairdresser in St. Paul and Edina for nearly 45 years, and also helped her husband run a successful plumbing business in Edina.
Betty loved gardening, fishing, traveling, entertaining, and most of all, spending time with her beloved husband Dan Johnson, to whom she was married for 37 years. They spent summers at their home on Ten Mile Lake, where they entertained family and friends, maintained their many gardens, and welcomed anyone who happened by with coffee and cookies or a home-cooked meal. They spent their winters enjoying the warm weather of the Florida Keys, and more recently, Las Vegas.
Betty was preceded in death by her parents Herbert and Esther Zechmeister, infant brother Donald, and husband, Dan Johnson. She is survived by her sister Donna (Edward) Loechler, nephew Jeffrey Loechler, and nieces Amy (Brian) Dimmler, Mona (Joe) Schultz, Marie (Tom) Breslain, and Marge Johnson.
(Information provided by Jerre Peterson.)
Bevery Van Skike 3-19-2015
Beverly Van Skike passed away peacefully on March 19, 2015. She was born December 20, 1934 in Fort Dodge, IA to Fred and Madge Hagan. Beverly was preceded in death by her brother Bill Hagan. She is survived by her sons Bill and wife Stephanie, Tom, Steve and wife Suzy, and four granddaughters Jordan, Julia, Tess, and Carley. Beverly is also survived by her brother Jim Hagan and wife Jean, and Jack Hagan and his wife Wilma Kay, and Jack's children Kathy, Linda, Bob and their families.
Beverly's interests always centered on her family. She was a fantastic mother, wonderful cook, and friend to all that graced her home or cabin. Every summer Beverly and family would drive back to the family cabin on Ten Mile Lake from Moraga, Ca. Once there, she enjoyed reconnecting with old friends and trying new restaurants in the area.
Beverly will be fondly remembered for the old fashioned sauna parties the kids had on Ten Mile Lake where she would organize the making of homemade ice cream, fudge, and popcorn while everyone played charades and laughed and giggled into the evening. Her favorite sound was that of the Minnesota Loon. She could often be found at home in Moraga listening to various CD's containing the sounds of this beautiful bird. Beverly was an active member of PEO serving in many capacities.
A celebration of life service will be held on Saturday, July 25th, 2015, at Union Congregational Church in Hackensack, MN at 10:30 am. A lunch reception to meet with family and friends will follow at the new Arthur's Restaurant on Ten Mile Lake. Memorial donations may be made to the Ten Mile Lake Association's James W. Schwartz Environmental Protection Fund.
(Information provided by Bill Van Skike, Beverly's son.)
David J. Byers, 76, of Hackensack, Minn., passed away peacefully with family at his side Friday, Aug. 7, 2015, after a short battle with cancer.
Dave was born July 21,1939, son of Bernard J. and Mabel (Kuchenreuther) Byers in Mason City, Iowa. He graduated from Garner High School in 1956 and served in the Army Reserves. Dave worked at Nebraska Food Packaging in Britt and was later employed by Winnebago lndustries for 25 years.
Dave retired to Ten Mile Lake near Hackensack in 1998. He had a passion for the wildlife in and around the lake. As a member of the Ten Mile Lake Association's Loon Committee, Dave took pride in preparing and guarding a loon's nest each spring. His cabin was a busy place during the summer with tents overflowing his property. His grandchildren enjoyed tubing, fishing and roasting marshmallows by the campfire — memories to be cherished for a lifetime.
He was a member of Sacred Heart Catholic Church in Hackensack and was active in church activities.
Dave's greatest blessings in life were his four sons and their families: Todd Byers of Des Moines, Iowa; Dr. James Byers and his wife, Dana, of Minnetrista, Minn., and their two sons, John and Noah; Jeffrey Byers and his wife, Kristen, of Cedar Falls, Iowa, and their two sons, Lucas and Jacob; and Gregory Byers and his wife, Michelle, of Cedar Falls and their three daughters, Brady, Lauren, and Natalie Jo. He is also survived by his sister, Marjorie Senne and her husband, Marlin of Lake Mills, Iowa; brother Robert Byers and his wife, Carole, of Clear Lake, Iowa; brother Ronald Byers of Salem, S.D.; and one niece, three nephews, and cousins. Dave was preceded in death by his nephew Marc Byers.
Memorial contributions may be made to the Ten Mile Lake Association, PO Box 412, Hackensack, MN 56452, or to a favorite charity of the donor's choice.
(Information from the Walker Pilot-Independent.)
Earl Crabb was born September 6, 1941 in Le Sueur, MN, the son of Robert Joseph Crabb and Catherine Boucher Crabb, who predeceased him. He died February 20, 2015 in San Francisco, CA of complications from pancreatic cancer. As a technologist, photographer, entrepreneur, online maven, music philanthropist, and dear friend, Earl transformed those who were lucky enough to be part of the myriad of communities he created, nurtured, and embraced throughout his life.
Earl spent at least part of almost every summer of his life at Ten Mile Lake, eventually owning Pine Manor, one of the former Camp Hillaway's cabins. He was instrumental in getting the Ten Mile Lake Yacht Club going back in the 1950s. Earl was the self-appointed commodore. He also was a regular at the Men's coffees while at his cabin each summer.
Earl majored in economics at Williams College from 1959-1964.
He was a pioneer in computer programming, designing the first on-line-banking programs for Bank of America, the first touch screen program for a Canadian tourist bureau, bank security, and investment software for financial institutions. He consulted with a range of corporations, but was particularly inspired by smaller businesses and nonprofits' He built financial models for the Pickle Family Circus and Ten Speed Press. He served on the boards of a host of nonprofit organizations including Piedmont Springs Hot Tubs, the California Jug Band Association, and the Pickle Family Circus, for whom he served as Acting Executive Director (1991-1992).
He was a beloved fixture of the 1960's traditional and folk music scene as a producer, photographer, organizer, and jack-of-all trades' From 1968 until his death, he was owner of Humbead Enterprises, creating and publishing posters (including, with Rick Shubb, "Humbead's Revised Map of the World," "El Hashish," and "Edantodreamia,") and distributing books by David Goines. Earl photographed weight-lifting; fashion, album and magazine covers; circus performers; theatre events including the San Francisco Mime Troupe; and people, markets, cities, and events in countries around the world.
In 1987, he joined "The WELL," the 'world's most influential virtual community' Host of the News Conference and one of the WELL's most ubiquitous members; in 2012 he led a group of participant-investors to purchase The WELL (well.com) from Salon. As he said at the time, "Every single member of the WELL can take a bow, pop the champagne, and celebrate." He served as President and CEO of the WELL from 2012 until his illness became too much. Thousands of WELLtrons past and present have shared their recollections of his kind and generous online activities. Earl described himself in his WELL profile: "I do software product design, user interfaces, online systems, programming, photography, sailing. In past lives have done lots more stranger things."
He is survived by his wife, the love of his life, fashion designer and entrepreneur Giselle Shepatin as well as brothers Robert Crabb and John Crabb, and nieces and nephews Christy Crabb, Cindy Crabb, Robin Wenzel, Brian Crabb, Caty Crabb, Andy Crabb and Mariah Crabb.
He helped hundreds of friends with business plans, random questions, and a place to stay. Deeply interested in people and ideas, Earl, always with his camera around his neck, was unfailingly kind and generous. His curiosity, passion and caring were contagious. "Earl, you made everything better. Thank you." says a statement from the circus Les 7 Doigts de la Main. Citizen extraordinaire and lover of everything creative, he was, and will always remain, an inspiration.
Family, friends, and the folk musicians he inspired and was inspired by, will celebrate his remarkable life at a joyful tribute concert on May 31 at the Freight and Salvage in Berkeley, CA.
(Information provided by the Crabb family.)
Homer Olsen, M.D. 12-31-2015
A native of Climax, MN, and the son of Oluf and Elma Olsen, Homer E. Olsen spent his early summers driving a tractor on the family wheat farm in Dahlen, ND, memorizing canonical poetry and contemplating how to avoid spending future winters in freezing weather.
Valedictorian of his college class, Olsen graduated from Luther College in Decorah, Iowa. He was president of the Luther College Band where he played the baritone horn, as had his father before him. He earned his doctor of medicine degree at the University of Chicago Medical School. Following internship at the University of Oregon Medical School he completed his psychiatric residency at the University of Colorado Medical School. He is also a graduate of the Denver Psychoanalytic Institute. He taught in the Department of Psychiatry and the Denver Psychoanalytic Institute for many years. He maintained a private practice of psychiatry and psychoanalysis and also served as chief of outpatient psychiatry at the Denver Veterans Administration Hospital Mental Health clinic. He was named a Fellow of the American Psychiatric Association in 1992.
Homer met "the love of my life", Dianne Cox, in 1964 while completing his chief residency in psychiatry at the Univ. of CO where she was a social work intern. They truly connected on a ski excursion to Aspen, CO and married 7 months later.
Homer served in the U.S. Air Force from 1965-67 as chief of psychiatry at Langley Air Force Base. He and Dianne then returned to Denver where they lived for 30 years.
Homer retired in 1998, moving to Tucson, AZ during the winter and expanding his time at the lake in MN during the summer. Winters in Tucson found him playing great golf, enjoying spirited ping pong. He enjoyed time to savor works of biography, Shakespeare and history. His Hackensack area book group of lively-minded men of different political persuasions brought him much pleasure. He was a teacher of many things to his family including tennis, skiing, sailing and appreciation for art and poetry. He will be remembered as a model of loving support, wisdom, hard work, introspection and integrity.
At the age of 80, he died of cancer in MN, surrounded by his immediate family. He is survived by his wife, of 51 years, Dianne, daughters Lise K Olsen-Dufour (Eric), Sara M Olsen (Arzhang Kalbali), granddaughters, Emma Olsen-Dufour, Amanda Olsen-Dufour, Donya Majidi-Olsen, and sisters Andrea Hauge Bacon, Evangeline Michalson (Edgar) and many wonderful nieces and nephew-s.
Memorials are preferred to the International Rescue committee, the American Cancer Society, or the Jim Schwartz Environmental Fund of the Ten Mile Lake Association. All sites can be found online.
Celebrations of Homer's life in were held in Tucson in February and in Denver in March. Another will be held in the Hackensack area in July of 2016.
(Information provided by Dianne Olsen)
John F. (Jack) Adams, of Ames, passed away on August 6, 2015 under the loving care of hospice at Northcrest Community Care Center. Just prior to his passing, Jack spent an active four weeks with his family and many friends at his cabin on Ten Mile Lake in Minnesota. He was 83.
Jack was born on October 2, 1931 to Clinton J. and Margaret (Macy) Adams in Ames, Iowa. He graduated from Ames High in 1949, and attended Kemper Military School before receiving his Bachelor's degree from the University of Iowa in 1953. Jack was a First Lieutenant (Captain in the USAF Reserves) for the United States Air Force during the Korean War, serving as a radar interceptor controller in Japan from 1954 to 1956. In 1959, Jack married Barbara J. Teig and together they enjoyed many good times with their children and grandchildren. Jack's career had him serving as Vice President of Collegiate Manufacturing Company and then at Ames Millwork before retiring in 1983. A fun-fact: Jack: became the first official Iowa State University "Cy" when the mascot for Collegiate was unveiled at a 1954 ISU homecoming pep rally.
Some of Jack's favorite times were with his family and friends at Ten Mile. Jack started coming to the lake as a toddler when his parents Clint and Margaret Adams bought the cabin on the north shore next to the old Camp Iowa. Jack and his siblings brought many friends up to the lake every summer. Together they made many new friends around the lake. A composite photo of this early Adams "TML" gang still hangs in the main cabin to memorialize those early friendships.
After Jack and Barb were married they continued to share the lake place with many friends over the years where they enjoyed riotous games of charades, fishing, and tiki-torch night skiing. This group of friends ultimately brought their children to the lake, much to the delight of Jack's own children and nieces and nephews and their lake friends. Jack and Barb also introduced the lake to Barb's family members, many of whom purchased their own cabins on Ten Mile and Portage. All of this resulted in a whole new generation of members in the Adams TML Gang who continued the traditions of the original gang, and added their own including the annual 4th of July Huevos Rancheros party on the patio.
Jack's impact on Ten Mile Lake, and his commitment to his lake friends and family is immeasurable. He became president of the Ten Mile Lake Association and served on numerous association committees to protect the lake and surrounding environment. Many will also remember Jack as the avid runner/walker along the Upper Ten Mile Lake road, usually picking up trash along his route. During July 2015, Jack
powered through the challenges of battling stage four cancer to enjoy extended visits with friends
and family, treat his family to dinners at the new Arthur's restaurant, and reminisce with his wife
and daughters during outings to nearby small towns and lakes. Jack passed away just 5 days after leaving his beloved lake. The legacy Jack, his parents, and his siblings leave to family is a true appreciation for the privilege of living the Lake Life, and the importance of being a caring friend.
Jack was a member of both the First United Methodist Church in Ames and the Union Congregational Church in Hackensack, MN. He will be remembered for his quick wit, sharp mind, and upbeat attitude. He aintained a high standard in all that he did which his survivors can only hope to achieve. Those wishing to do so may make memorial contributions to the Ten Mile Lake Association.
(Information provided by the Adam & Soderstrom Funeral Home)
Dick Sampel was born October 20, 1932 in Des Moines, Iowa to James J. and Alice B. (Stradley) Sampel. He died on his 83rd birthday on October 20, 2015 at Scottish Rite Park in Des Moines.
Dick grew up in Des Moines and attended Roosevelt High School where he graduated in 1950. He attended Grinnell College and graduated in 1954 with a degree in economics. Dick then joined the Air Force as an officer for two years. After serving his country, he worked briefly at Younkers department store before starting his career with Equitable of Iowa. At Equitable, Dick worked first in policy management and then moved into administration and human resources, where he rose to become a vice president. Dick worked for Equitable for 38 years and retired in 1994.
Dick married Nelda Jean Bork in 1958 and enjoyed 57 years of marriage. Dick and Nelda made their lifelong home in Des Moines and had two children, Pamela and Steven. Dick and Nelda were active members of Grace Lutheran Church for 47 years.
After retirement, Dick volunteered at Iowa Methodist Hospital and read with second graders at King and Hubbell schools. Throughout his career, Dick was active in Toastmasters and the Lions Club and served as a board member of the Science Center of Iowa and an advisor with Iowa National Heritage. He was very fond of sailing and spent many happy summers sailing, canoeing, and fishing at the family cabin on Ten Mile Lake in northern Minnesota. Dick was also a talented poet and many occasions were celebrated with his well-loved whimsical rhymes.
Dick is survived by his wife, Nelda Jean; daughter Pamela Jean Sampel (John Sager); son Steven Jay Sampel; and brother David Sampel (Jeanne White.)
The family wishes to thank Hospice Services for all their care and support.
(Information provided by Cathy Iversen.)
John McManus, MD 10-20-2015
John T. Mcmanus, aged 83, died peacefully at home on October 20. 2015. He was preceded in death by his, wife, Joyce Gray McManus, sister, Shirley Bakker, and grandson, James Plaunt. He is survived by brother, James McManus; children Margot (John Eaton) McManus, Lori (Steve Plaunt) McManus, and Michael (Michelle) McManus; seven grandchildren; and nieces and nephews.
Born and living most of his life in Wisconsin, "Johnny Mac" was an avid fan of both the Green Bay Packers and Wisconsin Badgers. He went to Iowa State University, where he met his wife of 55 years. A graduate of Marquette Medical School, he was drafted into the Army, where he served in Vietnam, setting up the first evac hospital. A radiologist, John enjoyed working with interns and modeled a compassionate bedside manner.
Doc John, as many called him, was active in the Hackensack community, volunteering at the VFW, Lion's Club, and Hackensack Co-Op. He loved Ten Mile Lake. He visited the Grays on the south shore for first time in 1955, as a medical student and fiancé of Joyce Ann Gray. After retirement, he and Joyce made their fulltime home on Ten Mile, living there every season. A long standing member of the Ten Mile Lake Association and Safety Committee, he and Don Harris partnered with the Sheriff's department to initiate the annual summer boat safety class for kids more than 15 years ago.
An Irish wake celebration was held on October 23, 2015.
(Information was provided by Margot McManus)
Lois Louise Schropp passed away peacefully April 11, 2015. A celebration of her life was held at Plymouth Congregational Church in Des Moines on Thursday, April 30.
Lois was born in Des Moines on July 4, 1923 to Dr. and Mrs. E. J. Harnagel. Growing up in Des Moines, she attended Hanawalt Grade School and Roosevelt High School, where she met her future husband, Rutledge C. Schropp. She traveled the American West extensively with her parents and fell in love with chemistry, geology, and nature while collecting and collating gems with her father. She was graduated magna cum laude from Northwestern University in Evanston, IL, where she had been a member of Kappa Delta fraternity and Phi Beta Kappa Honor Society.
Following graduation, she was married in Plymouth Church in Des Moines, moved to St. Louis, MO, and worked as a research chemist for Monsanto Corporation while her husband attended medical school. While Dr. Schropp served his country in WWII, Lois lived with him in Hawaii and Christmas Island, volunteering where she could to help the war effort. The couple returned from WWII to Des Moines, where they lived the rest of their days. Lois worked part time in the Des Moines Public Schools teaching Science and History to Junior High students at Amos Hiatt and Woodrow Wilson. She also became a volunteer throughout the community, doing everything from helping in the hospital pediatric units during the polio epidemic, teaching at the Child Guidance Center, to running a preschool for underserved children. She was very involved in the PTA and PTO of each of her children's schools, serving as President of all those organizations. She was an active member of the Des Moines Medical Auxiliary and served as a Deaconess, a Trustee, and the President of Frisbie Club at Plymouth Church. Lois belonged to several AAUW groups and was always an active member of PEO Chapter FY, where she took her turn as every officer of the group over the years, as well as PEO Chapter FE and Sarasota Gulf Coast PEO Group in Sarasota, FL.
A woman of many interests, Lois participated in golf, tennis, snow skiing, graphic arts, music, bridge and knitting, when in Des Moines. She traveled the world with her camera and became fluent in several languages. She established a home in northern Minnesota on Ten Mile Lake and another in Sarasota, Florida, on Siesta Key, both of which she happily shared with family and friends. A great animal lover, Lois was seldom without a "furry child", enjoying her "Kitty #7" even in Hospice Care.
She was most delighted by her family, however. Lois loved being "Mom" and "Gramsie" to her "kids" and "kidlets". She could be the quintessential woman of class and charm, while attending a concert or recital or get down and dirty and deal a mean hand of poker. She loved the hoopla of her 4th of July birthday and encouraged everyone to come and bring fireworks to celebrate!
Her parents, Edward and Lulu Verle Harnagel, and her husband, Rutledge Schropp, preceded Lois in death. Survivors include three children: Steven Schropp (Sharon), Carol Bishop (Darrin), Patricia Pyle (Stephen), eight grandchildren, and ten great-grandchildren.
(Information provided by Maggie McGill.)
Marian Zejdlik died at age 86 in Plymouth, MN. Marian grew up in Grand Forks, ND. She was the daughter of Swedish/Norwegian immigrants, Gerda and Oscar Johnson. Their little "Mimi" spent her childhood summers on Lake Plantagenet in northern Minnesota, where her own family later spent their childhood summers.
At the University of North Dakota in Grand Forks Marian, an Alpha Phi sorority member, met her husband, her life partner and friend, Richard F. Zejdlik. Marian and Richard shared the joys and passions life had to offer. They traveled the world and attended sporting events.
Marian and Richard spent their summer months at Ten Mile Lake and their winters in Port Antonio, Jamaica.
The Zejdlik clan of nearly 40 became her greatest joy and achievement. She had a special way of making each family member feel special and loved. The family feels blessed and grateful to have had the wonderful years with their Mother and Nana. She was preceded in death by her husband, Richard, who died in January.
She is survived by her loving children and spouses: son Randy Zejdlik and wife, Sheila; son, Todd Zejdlik and wife, Mary Jane; daughter, Jan Zejdlik; daughter Dana Stoneback and husband, Jeff; son, Joel Zejdlik and wife, Ann; daughter, Lisa Zejdlik; daughter, Leslie Foster and husband, Todd; and son, Kirk Zejdlik. Also surviving Marian are 19 grandchildren and 5 great-grandchildren.
(Information from the Minneapolis StarTribune)
Mary Ellen Lowery 4-16-2015
Mary Ellen Lowery, 84, died on April 16, 2015 in her home in Round Hill, Virginia, where she lived with Kenneth Lowery, her loving husband of 35 years. She had bladder cancer.
Mary Ellen was born in 1930 in Audubon, Iowa to Dr. L.E. and Lorraine Jensen. She was the middle sister to older sister Elinor and younger sister Katherine.
Mary Ellen graduated from the University of Iowa in 1952, majoring in Speech Therapy. She was married to Gale Hansen for 25 years. They had three children, Karan, Carl, and Ellen. The family lived in Evanston and Highland Park, Illinois before moving to Bluemont, in Loudoun County, Virginia in 1968. Mary Ellen was proud of her more than 25 year career as a speech therapist with Loudoun County Public Schools.
Mary Ellen was an active member at St. Andrew Presbyterian Church, in Purcellville,Virginia, where she sang in the choir. In 1979, she married Kenneth Lowery, whom she met at St. Andrew. Mary Ellen and Ken lived on Sleeter Lake in Round Hill, Virginia, but spent every summer on Ten Mile Lake.
Mary Ellen first came to Ten Mile with her parents and sisters in 1934 and stayed on the north shore in a cabin at Camp Iowa. Her family continued to visit Camp Iowa from that year on, and purchased several cabins from Camp Iowa in 1951. In 1965, her father purchased the rest of the property and constructed the log cabin that is there today. Mary Ellen's and her sisters' love of Ten Mile has been passed on to future generations who continue to enjoy the property every summer.
Mary Ellen was a kind and generous person. She took great interest in the lives of her family and friends, always making time for conversations with them. She loved to read, bake, make toffee and caramel candy at Christmastime, and share recipes with her children and grandchildren. At Ten Mile, she loved to swim and she enjoyed water walking with her sisters and friends every afternoon. She is remembered as a wonderful loving wife, mother, aunt, grandmother, great grandmother, and friend of many.
She is survived by her husband Kenneth, her sisters Elinor Chase and Katherine Hoover; her children, Karan (Fernando) Padilla, Carl (Ruth) Hansen, and Ellen (Brian) Land; stepdaughter Diane (Cy) Young; stepson Robert Lowery; nine grandchildren; four great grandchildren; and many nieces and nephews.
A memorial service was held on April 26 at St. Andrew Presbyterian Church in Purcellville, Virginia.
(Information provided by Ellen Land, Mary Ellen's daughter.)
Nancy (Carlson) Shelton, 67, of Plymouth, Minnesota passed away on May 14, 2015 at her home surrounded by her loving family, after a brief battle with cancer.
Nancy was born January 9, 1948 in Lake City, Minnesota to Francis R. and MaryLou (Johnson) Carlson. She graduated from Lincoln High School in Lake City in 1966. While in high school, Nancy was involved in the music program at school, was in the band, was a cheerleader and active in Camp Fire Girls. She was also an organist at First Lutheran and the United Methodist Church in Lake City. She went on to Gustavus Adolphus College in St. Peter, Minnesota obtaining her B.A. in Nursing in 1970.
On January 31, 1970 she married Blake Shelton in Lake City. Nancy worked for Health Partners as a Registered Nurse for 40 years.
Nancy enjoyed music and was the accompanist for the Wayzata Elementary Strings for eleven years. She also took great pride in her flower gardens, photography, and making greeting cards. Nancy enjoyed spending time at their cabin on Ten Mile Lake. Most of all, she enjoyed spending time with her grandchildren.
Nancy is survived by her husband of 45 years, Blake Shelton of Plymouth; their two children, Christine (Ron Elliot) Lakatos of Grand Prairie, TX, and Scott Shelton of St. Louis Park; two grand-children, Aaron and Hannah Lakatos; and her brother, Bruce (Jody) Carlson of Lake City. She was preceded in death by her parents Francis and MaryLou.
A memorial service was held May 26th, at Mount Olivet Lutheran Church in Minneapolis, with Pastor Craig Johnson officiating. A Graveside Service was held on May 27th, in Lake City with Pastor Duane Holst officiating.
(Information provided by Blake Shelton, Nancy's husband.)
Norma Lou Smith 3-15-2015
Norma Lou Smith was born on January 25, 1923 in Renville, MN to Mally and Myrtle Smith and split her childhood years between Renville and Clarkfield, MN. She excelled as a student and enjoyed music, singing in the choir and playing saxophone in the school band. It was in Clarkfield, MN where Norma met the love of her life, Stanley Douglas Skaug. They were married in Minneapolis but their newlywed years were interrupted by the war. Shortly after their wedding, Norma moved to the Twin Cities and earned her RN degree at the University of MN while Stanley served as a Naval Air Force navigator in the Pacific. They were reunited after the war and began their family of three children, Steve, Mary and Nancy. Family was always a priority to Norma and Stan and Norma's 71 years of marriage were blessed with seven grandchildren and eight great-grandchildren.
Norma and Stan spent the majority of their post war years in Omaha, NE with nearly 50 joyous summers at their beloved A-frame cabin on the south shore of TML.
Norma was a life-long learner and tackled new challenges with gusto. This included formal settings such as going back to school at the University of NE Omaha in the 60s to obtain her BS in nursing. Also she challenged herself in other settings varying from accepting a position to teach biology at a private high school despite no formal training as a teacher, to picking up computer skills and learning to fish. She also enjoyed knitting and playing bridge.
Norma passed away March 15, 2015 due to complications of Alzheimer's Disease and will be remembered lovingly by many.
Nancy Seel
Patrick Carey passed away peacefully on February 2, 2015. Always the patriarch, he was surrounded by his children and grandchildren. He was born on September 16, 1923 in Hutchinson, MN to Patrick Howard Carey and Loretta Catherine (Cogley). Patrick was preceded in death by his beloved wife, Leone Helen (Schuck), and his brothers Bill and Tom Carey.
Patrick worked at the 3M Company for 45 years as a chemical engineer, advancing to become a corporate scientist and Carleton Fellow. With an inventive and creative mind, his work led to improvements in the Scotchlite business, the creation of the occupational health and safety business, and new products in the Thinsulate business.
Patrick will be lovingly remembered by his sister, Mary Pallesen, his children: Coleen Pantalone (David), Jean Carey (Bruce), Patricia Arbach (Donald), Margaret Carey, Barbara Spotts (Kim), Catherine Clemmer (Monty), Patrick Carey III (Kristine), and Polly Friendshuh (Christopher), his 20 grandchildren, 10 great-grandchildren, many nieces and nephews, and friends and colleagues. His guidance, wit and wisdom will be greatly missed.
Originally, the Careys spent two summers looking at various lakefront properties. In 1968 they found the perfect place on Kenfield Bay. What really sold them were the huge beautiful white pines and scads of white birch trees on the hillside that sloped to the shore. Eventually, Pat became an active member of the Environment and Ecology Committee, particularly in the area of water clarity. He was one of the people who took secchi disk readings and kept records of the results.
A memorial service was held February 10, 2015.
(Information provided by Barbara Carey Spotts)
Richard F. Zejdlik, age 86, of Plymouth, MN died in early January. Richard was a true Renaissance man.. He was an adventurous and ambitious soul. He began college at the University of ND, where he met his wife, Marian. He then attended St John's University and finished with an architectural degree at the University of MN, where he was an active member of Phi Delta Theta fraternity.
He was one of the rare people in the late 1940s to own and ride a Harley Davidson motorcycle. He became a pilot and purchased his own airplane. He ran a successful architecture firm that later transitioned into Baton Corporation, a successful real estate development company. He designed and developed properties in MN, ND, CO, and IL. He was a model railroader and enjoyed riding trains around the world from the Orient Express to the Bullet Train in Japan. He and his wife were world travelers.
Richard was an avid fisherman and hunter. He, alongside his wife, loved to spend time with his family at their home in Plymouth, their cabin on Ten Mile Lake, and in Port Antonio, Jamaica. At TML he was an active member of the Environment and Ecology Committee and an early investor in the new Arthur's Restaurant project.
Richard is survived by his beloved wife, Marian Johnson Zejdlik, loving children Randy (Sheila) Zejdlik, Todd (Mary Jane) Zejdlik, Jan Zejdlik, Joel (Ann) Zejdlik, Lisa Zejdlik, Leslie Zejdlik (Todd) Foster, and Kirk Zejdlik; seventeen grandchildren; three great-grandchildren; brother Roger (Cynthia) Zejdlik; and sister, JoAnn Detjen, as well as other relatives and friends.
A Mass of Christian Burial was held January 19, 2015 at the Parish Community of St. Joseph, in New Hope, with interment at Gethsemane Cemetery.
(Information taken from the Minneapolis Star Tribune, January 11, 2015.)
July 14, 1939 to March 27, 2015
Roger G. Teig, 75, passed away peacefully at his home on March 27, 2015, surrounded by his loved ones. Born in rural Iowa, Roger spent his early years on the family farm and in a one room school house. The 7th child of Mandus and Mary Teig, his schooling included a degree from the University of Iowa and postgraduate studies in insurance.
Moving to California following graduation, Roger met his wife of 51 years, Gail, in San Francisco. They spent 35 years in the Monterey County area and raised three children, Pam, Ginger, and Christopher. Most of Roger's career was spent with Pan American Underwriters, specialists in agricultural coverages, giving Roger an opportunity to renew his agricultural roots. At Pan American he rose from salesman to manager to director and eventually President and CEO of the company, based in Pasadena, California. When the opportunity came to sell his ownership in the company, he and Gail moved to the Carson Valley of Nevada, on the east side of the Sierras near Lake Tahoe, where they purchased the historic Van Sickle Station Ranch. "God only made so much dirt" Rog was fond of saying, and he was proud to own a beautiful piece of it.
Wherever he lived, Roger was always active in civic affairs and his philanthropic heart led to supporting many projects and activities directed to-ward improving the lives and the communities where he lived. Roger and Gail first came to Ten Mile Lake in 1973, as the guests of his sister Barb (Jack) Adams. That visit soon translated into purchasing the old Stone House on Portage Lake, and eventually to their present lake home on Ten Mile. Roger and Gail and their family have enjoyed many summers of lakefront living, as have their grandchildren, and friends from back in California and Nevada. An avid fisherman, Rog could often be seen trolling around in his fishing boat, along with many a golf outing at Tianna. He especially loved those sunset cruises. Ten Mile Lake was in his blood.
(Information provided by Gail Teig.)
Roy Edward Chase passed away on July 26, 2015. His death was unexpected, but peaceful in his home in his favorite chair with his favorite comforter in Chico, California. A few days before his death he had made one of his regular phone calls to his family to see how they were doing. He had been at an outdoor remote control car track running one of his cars, a loved activity.
Roy was born on July 8, 1952 to Elinor and Stephen Chase in Minneapolis, MN. He graduated from high School in Glendale, CA and attended college in Idaho. He was a truck driver, a neon glass technician, a fork lift driver and a personal care attendant.
Roy had a beautiful singing voice. Singing made him happy. He was once cast with a leading role in Jesus Christ Superstar. You may have heard him on Ten Mile many years ago singing at the top of his voice with his cousin, Carl Hansen while breaking in a new speed boat.
Roy spent his early summers on Ten Mile Lake. He fished with his brothers, his sister, his cousins and his grandpa. He enjoyed skiing; both water and snow, and he loved tinkering with all sorts of mechanical and electrical equipment. As a high schooler he built his family's Heath Kit TV set and reel to reel eight track player and recorder. He was also a talented woodworker and some of his furniture remains with family members. He liked to have the best of all tools.
Hiking, biking, visiting large water dams and showing off the beautiful area where he lived gave him pleasure.
Words, especially silly words, were his signature. Platypus and armadillo, to name a few, made him laugh. Roy had boundless energy. He would often have to jump up and down saying silly words and laughing just for the sheer joy of it. He called his new-born little sister, Rare, because she sounded like that when she cried. His mother often tells the story of how many times he would say, "My little Rare, I am going to take care of you." Roy was five.
He was a voracious reader and would like to have long talks about the books he read, mainly non-fiction and political biographies. He would sometimes follow up by mailing that book to you. His great voice, his love and his chuckle are just a few of the things greatly missed.
He is survived by his mother, Elinor Chase, his brothers, Stephen Chase and David Chase (Anne Fitzgerald), his sister, Katy Chase, nephews, nieces and cousins. He was preceded in death by his father, Stephen Chase.
A memorial for Roy will take place May 22, 2016 at 2:00 PM at 5370 County Rd. 71 NW, Hackensack, MN. Mitch Carmody, family friend, of Heart Light Studio will officiate.
(Information provided by Katy Chase.)
Stuart "Tate" Homer Lane 1-2-2015
Stuart "Tate" Homer Lane, 95, passed away January 2, 2015, in Austin, MN. Tate was born May 25, 1919, in Lake Wilson, MN, to Alfred Gilbert and Lura Myrtle Bliss Lane. He attended Park College in Parkville, Missouri, where he met the love of his life, Virginia Margaret Smith. They were married February 22, 1940, at Jackson Heights, Long Island, New York, and lived on the east coast for about three years while he worked for Hormel as a salesman. When World War II approached they moved to his hometown of Austin, Minnesota, where his wife and baby, Karin Parker (March 30, 1943), stayed while he served in the Air Force for two and a half years in England and France (including Normandy).
After the war the family moved to Minneapolis; he continued his career with Hormel. While there they had two more children, Nancy Bliss (April 2, 1947) and Kathy Stuart (April 21, 1948). In 1954, they moved to Austin where he lived for the rest of his life and had a long and happy career with Hormel. In 1981, he became the first Hormel Corporate Director of Public and Trade Relations.
A man of great civic engagement, he served as president of the Austin Civic Music Association, was on the board of the Austin Public Library, the Park and Recreation Board, the mayor's Industrial Development Committee, was chairman of Austin's first Public Education Advisory Board, and sang with gusto in the Congregational Church choir.
He became nationally known for his work as president and board member of the National Meat Canners Association and was honored by the Association of National Advertisers for his early insistence that television networks assume responsibility for producing programs with positive family values.
From 1949 on, the family spent part of each summer at Ten Mile Lake, just north of Hackensack, Minnesota. He served on the board of directors of the Ten Mile Lake Association and was an early supporter and board member of The Deep Portage Learning Center.
He was preceded in death by his beloved wife Ginny; daughter Katherine Martin; and great-granddaughter Ivy Margaret Goodspeed.
Tate is survived by sister Beverly Ann Schulz; daughters: Karin (Ahmet) Arsan of Ten Mile Lake and Prior Lake, and Nancy Mackenzie of St. Paul; six grandchildren and six great-grandchildren., The family is deeply grateful to Jean Hanson; for many years her loving care of Tate and Ginny made it possible for them to stay in their own home where they lived until their very last days.
There will be a joint memorial service August 10 at 10 AM for Tate and Ginny at the Congregational Church in Hackensack, Minnesota. Instead of flowers, please send donations to the Ten Mile Lake Association, the Austin Library Board, or the charity of your choice.
A devoted family man, Tate cherished time with friends, summers at the lake, music, a good conversation and the joy of gardening. He believed in the power of one person to create change, became an outspoken environmentalist, and relished the idea that he would "always continue to be part of the environment."
(Information provided by Karin Arsan.)
Cliff Brunzell, 92, died Friday, April 4, 2014. Cliff was a violinist and a Minneapolis music institution who organized the Golden Strings ensemble ─ eight violinists, two grand pianists, and a bassist which played more than 15,000 performances at the Flame Room of the Radisson Hotel.
Born in Minneapolis, Brunzell started violin lessons at 8 and played on the radio at 11. After high school he got a job playing in a trio at the Nicollet Hotel. He entered the Army in 1943 and later earned a bachelor of music degree in violin at MacPhail College of Music, (where he met his wife Jean, a pianist) and later a master's degree in both violin and music education. In 1948 he joined the Minneapolis Symphony under Antal Dorati, but left seven years later to run the Hopkins High School Orchestra.
In 1963, hotel magnate Curt Carlson asked Brunzell to put together a music ensemble to entertain at the Flame Room. The group became an institution, releasing 10 albums of light classics and pop standards. They played for more than 1 million people, including Nat King Cole and King Olav of Norway. While the Golden Strings were playing three sets a night for six days a week, Brunzell was also teaching at Hopkins.
He also loved going Up North to the family cabin on Ten Mile Lake, where, during the July 4th boat parades, he would stand on his dock and play his violin, amplified, to salute the boats passing by. Even though the Golden Strings ended a nearly 19-year run at the Flame Room in 1983, when the Radisson was remodeled, Brunzell never stopped performing. He did six or seven Christmas gigs just last year, and played a final show in January.
Cliff is survived by his daughters Barbara, of St. Paul, and Juliann, of Minneapolis, four grandchildren, and one great-grandchild. A service was held on Friday, April 11 at Lutheran Church of the Good Shepherd in Minneapolis.
(Information was taken from the Minneapolis Star Tribune, Tuesday, April 8, 2014.)
Clifford Gunnare 5-8-2014
Clifford Dale Gunnare, 71, of Sun City West, Ariz., passed away Thursday, May 8, 2014. Funeral services were held May 12 at Emmanuel Lutheran Church in Beresford, S.D.
Cliff was born in Hawarden, Iowa, April 15, 1943, to Bert and Erna Gunnare. He graduated from Alcester High School in 1961 and attended Nettleton Business College in Sioux Falls, S.D. He married Gloria Merriman Feb. 29, 1964. He worked for J.C. Penney Company for five years before moving to Beresford and joining the Merriman Drilling Company. In 1981 he started his own consulting business, C&G Consulting.
Cliff served as executive secretary of the North and South Dakota Well Drilling Association. He was active in church, Toastmasters, golf board, and teaching Sunday school. He was a member of the Benevolent and Protective Order of Elks. He and his wife enjoyed Friday nights there with dinner and dancing with their friends.
In 1988, Cliff and Gloria moved to Scottsdale. On Dec. 17, 1989, he had his first heart transplant. On January 18, 1995, he had a second heart transplant. He published a book entitled "Journey to Third Heart" to help others facing life challenges and those waiting for transplants. Despite his health problems, Cliff always had a positive attitude, which got him through many challenges.
Cliff enjoyed spending summers at their cabin on Ten Mile Lake. He enjoyed fishing with grandchildren and friends and cleaning thousands of fish for fish frys. He also enjoyed golfing, woodworking, remodeling, and playing card games with family and friends.
He is survived by his wife, Gloria, of 50 years; and their three children, Mike (Caren; Nick and Jessica) of Highlands Ranch, Colo., Chris (Denise; Chrystina, Caitlyn, Dylan) of Urbandale, Iowa, and Rob (Tracee; Makayla, Brooklyn, Kaden, Kennedy) of Shakopee, Minn.; brothers Wesley (Elayne), Ronald (Kathie) and James (Mary); and many in-laws, nieces, nephews, family and friends, too numerous to list but not forgotten. He was preceded in death by his parents and brother-inlaw, Geoffrey Merriman.
(Information from the Walker Pilot-Independent, May 14, 2014.)
Dan G. Johnson was born July 25, 1937 in Minneapolis, MN. He died on July 24, 2014 in Edina, MN at age 76. A funeral service was held for him at Calvary Lutheran Church in Edina on July 30, 2014.
Dan was raised in Edina and was both baptized and confirmed at Calvary Lutheran Church. He owned a successful plumbing business for approximately forty-five years in Edina.
Dan was an avid fisherman, hunter, and gardener. He spent his summers at his beloved lake place on Ten Mile Lake where he taught his nieces and nephews how to fish; hunted with his buddy Bill; maintained his many gardens, and entertained friends with his stories over coffee and cookies. Dan loved to host the men's coffee and was proud to show off his gardens as part of the Home and Garden Tour in 2009.
He enjoyed spending his winters in the Florida Keys and more recently, in Las Vegas. Dan and his wife Betty enjoyed traveling and entertaining friends both at their home in Edina and their lake place on Ten Mile. Dan was a fantastic cook and a master on the grill.
Dan was preceded in death by his parents Oscar and Greta Johnson, brother Phil Johnson, and sister Phyllis Berg. He is survived by his loving witfe Betty, sister- and brother-in-law Donna and Ed Loechler, and several nieces and nephews.
(Information provided by Betty Johnson.)
Dr. David Krueger 2-15-2014
Dr. David P. Krueger died in his sleep from bone cancer Saturday, Feb. 15, 2014, at 11:45 p.m. at his home with his family near. Funeral services were held at Hope Lutheran Church in Walker on March 1. Interment followed in Evergreen Cemetery.
Dave was born March 14, 1929, to Mollie (Aronson) and Paul Krueger. They lived on Cleveland Boulevard and later by Lake May in Walker, MN. He married Geraldine (Jerry) Paulson at Hope Lutheran on Sept. 22, 1951. Jerry passed away March 18, 2011.
He loved the outdoors and fishing. He was always in the sun which led to battles with skin cancer later in life. He was a Walker High School team captain in football and basketball, graduating in 1947. His many hobbies included collecting antiques, playing Canasta card games, and doing carpentry projects. He attended national conventions for old collectable dolls and children's dishes with his wife, and they enjoyed doll clubs in Bemidji and Fargo. He was an excellent photographer with traveling slide shows for events.
Hunting on the family farm of his grandpa Louis and grandma Mattie was a lifetime tradition. For 30 years he tended to his rose garden and was on garden club tours.
He was a Boy Scout leader and his two sons became Eagle Scouts. Dave was Rotary Club president in the 1960's and did not miss a meeting for decades. He dug for old bottles and history treasures with his boys and friends. He was president of the Park Rapids Historical Society and helped save the court house to become a museum. He was on the library board, sang in the Calvary Lutheran Church choir, attended area Norwegian clubs and played golf.
In 1950 to 1951 he fought on the front lines in the Korean War. He was in the Second Infantry Division at the border between Korea and China. His unit was the first of two units overrun by the Chinese when they entered the war.
As a second lieutenant leader of Rifle Platoon K, he led out his survivors through enemy positions and friendly artillery fire. He was awarded the Silver Star and Purple Heart. He was then stationed out of Ft. Riley, KS.
He worked with his father doing taxidermy while going to college in Bemidji and then attended the University of Minnesota Dental School. He lived withhis family for four years in the University of Minnesota St. Paul Campus "Tin" Village. Upon graduating in 1959 he moved to Park Rapids and practiced dentistry.
After retiring in 1997, he designed and built the family home where his father had built a cabin in 1953 on Ten Mile Lake. He enjoyed the Ten Mile Lake Men's coffee meetings. A highlight for many summers was the Whoop-De-Doo event, where friends and relatives enjoyed camping, water sports, and singing around the campfire.
In 1968-69 he hosted AFS exchange student Line (Leen) from Algeria who was French. Trips to Europe, mostly Norway and France, were favorite goals reached.
Dave was always whistling, even while he worked. When in the same room he harmonized with Jerry's singing.
He is remembered by his daughter Sandi and her son Justin of Walker, and sons David (Scott) of Eureka, CA, and Paul (Skip) of Brentwood, CA.
(Information taken from the Walker, MN Pilot Independent, February 26, 2014.)
Dorothy Anne Owre 8-26-2014
Dorothy Anne Owre, 75, of Hackensack, MN died at her home on Tuesday, August 26, 2014.
Dorothy was born on November 7, 1938, in Minneapolis, MN to Paul and Dorothy (Larsen) Loudon. She is survived by her husband, Roderick; children David (Andy), Deb, and Rod; and three grandchildren. She is also survived by her sisters Mary, Joan, and Brice and brother Bob.
Dorothy graduated from Northrup Collegiate School in Minneapolis and Mills College in Oakland, CA. She loved all sports and was an avid tennis and golf player.
Her high school yearbook said of her, "She belongs to that enviable group of happy people in the world who are fairly exploding and vivacious and enthusiastic. Chemistry is one her favorite subjects. Dorth is an avid tennis fan and she is tops in matches throughout Minnesota. Her athletic and organizational ability gained for Dorothy the chairmanship of the Athletics Committee, a position which she carried out with ease and enthusiasm. Dorothy, our class mascot and friend, is a shining example of enthusiasm and industry."
A memorial service was held September 21, 2014 at Union Congregational Church in Hackensack.
Don Harris, 78, of Hackensack, MN, passed away March 7, 2014 after a short battle with cancer. He was born in Ames, IA and attended Iowa State University and the State University of Iowa where he was a member of Sigma Alpha Epsilon. He married his high school sweetheart, Ann Lee in 1957. He had a long career with 3M in sales and marketing in the Traffic Control Materials Division.
Don made his first trip to Ten Mile Lake in 1949 to stay at the cabin of a friend from Ames. Don, Ann and their daughters traveled to Ten Mile every summer to Ann's family's cabin. In 1995 Don and Ann became owners of the cabin on Fernhurst Cove. He enjoyed his retirement, living on Ten Mile Lake and spending the winter months in Florida. He was active in the Hackensack Lions, American Legion Post 202, Ten Mile Lake Association, Hope Lutheran Church and Tianna Country Club. He organized and led a course for kids from 12 years of age and older in Water Craft Safety. He loved playing golf and working on his many projects in his garage workshop.
He is survived by his wife of 56 years, Ann; daughters, Lee (Mark) Sand, Beth (Butch) Greeninger, Amy (Jason) Affeldt; grandchildren, Matt Sand, Scott (Megan) Sand, Greg Sand, TJ Greeninger, Pete Greeninger, Kelly Greeninger, Jeff Greeninger, Sean Wright, Patrick Wright and Raven Affeldt; and brother, Phil (Kathy) Harris.
A memorial service was held on Sunday, March 16 at 2:00 at Immanual Lutheran Church in Eden Prairie MN. Because he so enjoyed serving at the monthly pancake breakfasts served by the Lions, a Celebration of Life Pancake Breakfast will be held on May 10 at the Hackensack Community Building from 10:00 to 12:00. Memorials preferred to NC Little Hospice, 7019 Lynmar Lane, Edina, MN, Hope Lutheran Church, PO Box 506, Walker, MN 56484 or donor's choice.
(Information provided by Lee Sand.)
Inez (Hanson) Ytzen, 98, of Maple Plain, formerly of Walker and Hackensack, MN passed away on Wednesday, Oct. 1, 2014. Funeral services were held October 6 at Hope Lutheran Church in Walker with interment at Evergreen Cemetery.
Inez was born September 23, 1916, in Hawick, MN, the daughter of Hans and Petrina Hanson. She was the youngest of 12 children, all of whom grew up on the family farm near Hawick.
Inez married Edward Ytzen March 27, 1937, in Hawick where they farmed. In 1947, they moved to Ten Mile Lake near Hackensack, where they operated Crescent Beach Resort. In 1951, they moved back to the farm near Hawick, where they lived for 10 years, before returning to Ten Mile Lake.
Inez and Edward were long-time members of Hope Lutheran Church in Walker.
Inez was an excellent cook and cooked for Hultgren's Lodge, Roby's Rib and Steak, as well as for her own restaurant business. Her daughters fondly recall homemade bread and caramel rolls every Saturday when they were young, as well as decadent holiday treats such as krumkake, ebelskiver, lefse, rosettes, and fattigman. These treats were enjoyed by grandchildren, church members, and other people in the community, as well!
Other hobbies included sewing, quilting, braiding rugs, playing cards and visiting with family and friends. Family was especially important to her.
Inez will be dearly missed by her two daughters, Emilie Haagenson, and Patricia (Gus) Ziemer; four grandchildren, six great-grandchildren, one great-great grandson, and many nieces and nephews.
Preceding her in death were her parents; husband, Edward Ytzen; one son-in-law, Raymond Haagenson; and 11 brothers and sisters.
(Information from the Walker Pilot-Independent, October 8, 2014.)
Jane McNair Brandt of Edina MN passed away peacefully on February 3, 2014 in her home surrounded by her loving family. She was 95 years old.
Jane was born in St. Paul MN where she attended Central High School and the University of Minnesota. One summer at Ten Mile Lake, when Jane and her girlfriends were renting Miss Padget's cabin on Fernhurst beach [Note: this cabin is now the site of the Coxes' house] she met her future husband, L. Chris Brandt. They spent their married years in Kansas City KS before returning to St. Paul in 1976.
The couple built a cabin on Angel Island in 1951, where their six children played with their Brandt cousins on Janie's beach, summer after summer. Jane continued to have 75 wonderful summers at Ten Mile Lake, the last one in 2013 just before she died.
Jane was preceded in death by her parents Harvey and Gale McNair, brother Harvey Jr. (Helga) and former husband Lyman Christian Brandt and his parents George and Gertrude Brandt. She is survived by children Gale Brandt Hallberg (John) of Arvada CO, Mary Layton of Walker MN, J. Christ Brandt (Rita) of St. Paul MN, Jan Brandt of Richfield MN, Marit Brandt Piper of Sun City AZ, Carrie Brandt Wikman of Edina MN,; and beloved grandchildren Sally Brandt Wangensteen (David), Christian Brandt (Natalie), Jane Brandt (Jason Lane) Caroline Wikman, and Charlie Wikman.
(Information provided by Gale (Lolly) Brandt Hallberg.)
Juliet Alvera Olson was born August 18, 1922 to Alfred Theodore Olson and Jennie Otilda Bradley on the family farm in Carrollton Township, rural Lanesboro, FillmoreCounty, Minnesota. She was baptized at the Bethlehem Lutheran Church parsonage in Lanesboro and confirmed at Union Prairie Lutheran Church, rural Lanesboro, by the Rev. P.J. Nestande.
Juliet died on July 9, 2014 at Mayo Clinic Hospital, Saint Mary's Campus in Rochester, MN at the age of 91.
Juliet attended Clear Grit country school (near what is now the Old Barn Resort) through the 8th grade, and Lanesboro High School through tenth grade. On August 27, 1941 she married Carmen Ray Campbell at the church parsonage in Lanesboro, the Rev. Nestande again presiding. She worked as a Housekeeping Supervisor at Mounds Park Hospital in St. Paul, MN until her retirement.
Juliet was member of Bethlehem Lutheran Church in Lanesboro and the Women of the ELCA. She enjoyed crocheting and embroidering. She always looked forward to spending time with her children, grandchildren, and great-grandchildren. She and her husband worked tirelessly saving their resources so they could travel. They enjoyed many trips with their children and shared many special moments at their cabin on Ten Mile Lake and in their condo in Laguna Beach, CA.
Juliet's family includes her two sons David (Barbara) Campbell of Lanesboro, MN and Gary (Nancy) Campbell of Oronoco, MN; four grandchildren; seven great-grandchildren; and one sister, Larraine (Manley) Lange of Harmony, MN. She was preceded in death by her husband of 69 years, Carmen.
(Information provided by David and Barbara Campbell.)
Lucille (Lucy) Ritter Crom was born February 6, 1930 in Newton, Iowa, the daughter of Roy A. and Lettie Inez (Rhordanz) Ritter. She spent her early years on the family farm near Reasnor where she attended a one-room country school and was significantly influenced by her involvement in 4-H.
As a Newton High School student she wrote for the school newspaper, participated in the marching band and was elected to a national scholastic society. At Iowa State University she majored in child development, was active in numerous campus organizations and a member and vice president of Sigma Kappa Sorority.
On June 9, 1950, she married Robert L. (Bob) Crom and moved with him to Mason City, Iowa. There she did volunteer work with the local YWCA and occasionally joined Bob in his broadcasts on radio station KGLO featuring agricultural and homemaking news.
While living in Alexandria, Virginia she worked in Washington, DC, for an insurance adjusters firm. In Fargo, North Dakota, she was a founding member of Faith Methodist Church and active in the North Dakota State University Faculty Wives Club. At Michigan State University she was a staff member at the Center for English as a Second Language. During the family's years in Ames, Iowa, she worked for 20 years in the Office of Admissions and Records at Iowa State where co-workers described her as "always so kind and thoughtful."
Upon her husband's retirement as Director of Extension and Outreach at the National Association of State Universities and Land-Grant Colleges, in 1993, they moved from Washington, DC, to Ten Mile Lake near Hackensack, Minnesota. There she became a deacon at Union Congregational Church in Hackensack, was active in PEO, and served on the Board of the Walker Area Food Shelf.
Lucy loved animals, flowers and the beauty of nature. Above all she found satisfaction in the love, cohesiveness and support of her family during times of illnessDa, trauma and tragedy.
She was preceded in death by a son, Richard (Rick) Crom; brother, Howard Ritter; sister, Dorothy Horman; and her parents. She is survived by her husband Robert and three children--Penny Crom (Chris Mroz) of Grand Junction, CO; Linda (William) Kearney of Winfield, IL; and Randall Crom (Julie) of Washington, DC; five grandchildren--Alisa, Scott and Nick Kearney; Hilary and Max Mroz; and one great grandchild, Ryan Scott Kearney.
Services will be held at Union Congregational Church in Hackensack, Minnesota on Monday, July 28th with visitation at 10 a.m. and memorial service at 11. Burial will be in Ames (Iowa) Municipal Cemetery at a date not yet determined. In lieu of flowers her family suggests memorials be directed to the PEO Education Loan Fund at the PEO Executive Office, 3700 Grand Ave., Des Moines, IA 50312; or to the Iowa 4-H Foundation, designated for the Robert and Lucy Ritter Crom 4-H Volunteer Endowment Fund, at the Extension 4-H Youth Bldg., Iowa State University, Ames, IA 50011-3630.
(Information provided by Robert Crom.)
Mark Allen Watson, 58, of Fontana, Calif., passed away Tuesday, Aug. 5, 2014, at his home. A memorial service for Mark was held September 20 at Union Congregational Church in Hackensack with Pastor Michael Small officiating. Inurnment was at the Hillcrest Cemetery in Hackensack.
Mark was born March 1, 1956, in St. Paul, the son of Forrest and Jane Watson. He grew up in White Bear Lake and was in the first graduating class from the new WBL Mariner High School in 1974.
Following graduation, Mark worked as the travel/equipment manager for the Chameleons. It was with this band that he became friends with drummer Charlie Adams and Yanni who later went on to form Yanni's Orchestra.
After getting his degree from Coleman College, Mark worked for KayPro in San Diego as a computer marketer. For the past 14 years Mark worked with Sigmanet in Ontario, CA.
Mark loved hiking, camping, and water skiing in northern Minnesota at his parents' cabin on Ten Mile Lake near Hackensack. He is survived by his first wife, Jane Watson of Aurora, Colo., and their son Eric from Sealy, Texas; his current wife, Tanya, of Fontana; parents Forrest and Jane Watson of Walker; brother Bruce of Del Mar, Calif.; sister Linda of Placentia, CA; and three nieces and one nephew, all of California.
(Information from the Walker Pilot Independent, September 10, 2014.)
Maurine Hintz, age 95, passed away peacefully on May 15th, 2014 surrounded by her loving family. Maurine was preceded in death by her devoted husband Lee Hintz and dear siblings, sister Vivian Stephens and brother Donald Nordlund. She is survived by her children, daughter Jan Simpson (Don Simpson), son Lee Hintz, one granddaughter, three grandsons, and one great-granddaughter. Her family was her most beloved treasure.
Growing up, Maurine was raised and confirmed in the Augustana Lutheran Church. After her marriage, she joined the Presbyterian Church and has been a Presbyterian for the rest of her life. Maurine moved to Maryville from Minneapolis, Minnesota to live close to her daughter in 2001. Since moving to Tennessee she has been a member of New Providence Presbyterian Church in Maryville.
She was born in Stromsburg, Nebraska on April 10th, 1919. Her parents were Edith and Elmer C. Nordlund. All four of her grandparents came as pioneers from Sweden to Nebraska. She was a summa cum laude graduate of Midland Lutheran College in Fremont, Nebraska. She taught high school vocal music from 1941-44.
Maurine and her husband Lee married in 1944. They had twelve homes in eight different states as Lee advanced in his 38-year career with the JC Penney Company. Throughout those years Maurine provided a stable and supportive environment for their family.
Maurine's parents built the Nordlund cottage on the North Shore of Ten Mile Lake in 1947. She spent her summer vacations there with her loved ones every year since. The cottage and lake continued to be an extremely important part of her life and in the lives of her family. She will be sorely missed this summer. Her family will gather at the lake in July to celebrate her life.
At all stages of her life Maurine has been an avid supporter of symphony and choral groups and has sung in choirs wherever she has lived. She has provided the gift of music to her Shannondale community in Maryville by her special talent as a pianist/accompanist. She played during chapel services both in the retirement building and in the assisted living unit. Most days she serenaded the residents in her building playing the grand piano in the communal living room area. She loved to travel, visiting 12 different countries in her lifetime including Saudi Arabia and Egypt in her 70's.
Maurine has been a committed member of P.E.O. International Sisterhood, a philanthropic educational organization supporting women. She has been an active member for nearly 50 years in Montana, Minnesota and Tennessee chapters.
A memorial service was held at New Providence Presbyterian Church in Maryville on May 24th. Maurine will be buried with her husband Lee at a private family service at Lakewood Cemetery in Minneapolis, Minnesota at a later date.
(Information provided by Maurine's daughter Jan Simpson.)
Oren D. Abraham, 89, was born in Mankato, MN on September 4, 1924, to Herbert and Laura (Manthe) Abraham. Oren passed away peacefully in Naples, FL on August 30, 2014.
Oren attended District 20 School outside of Madelia, MN through eighth grade. He graduated from New Ulm High School and continued his education at the Normal School. He enlisted in the army and served in France and Germany in WWII. Oren's ability to speak fluent German enabled him to serve as a translator at the end of the war. He was one of the soldiers who went from house to house announcing to the Germans and the prisoners of war in the concentration camps, "The war is over!"
After the war Oren returned home to finish his education at Mankato Teachers' College. He taught English, Speech, and Drama in Lamars, IA, Trimont, MN, and Benson, MN. He finished his teaching career at Brainerd Community College, retiring in 1992.
Oren enjoyed performing in many summer theater productions and singing in his church choirs. He was a member of the Lutheran Church of the Cross, Nisswa, MN and Cristus Victor Lutheran in Naples, FL. He was a member of the American Legion and the Elks Club.
Oren enjoyed reading, He especially enjoyed his daily paper even until the last days. Other hobbies and interests included collecting antiques, refinishing furniture, fine art and music, woodworking, and traveling. He was member of the Friendship Force while living in Naples. This enabled him to travel, as well as host foreign visitors at his homes in MN and FL. In retirement, Oren lived first on Ruth Lake then West Twin near Pequot Lakes, MN. He spent winters in Florida, where he built a home on Pine Island, and later moved to Naples.
Those who knew Oren could appreciate how much he loved his family, friends, and faith. His kind and caring ways along with his wry wit and warm friendship will be missed.
Oren was preceded in death by his parents and brother Arlo and several cousins. He is survived by brother Lynn (Pat) Abraham of Hackensack, MN; nieces Kim (Bob) Moe of Bonita Springs, FL and Hackensack, Karla (Craig) Seibert of Bonita Springs, FL and Hackensack, Lisa (Chuck) Doucet of Avon, MN, and Tracy Abraham of Naples, FL.
(Information taken from the New Ulm Journal, September 4, 2014.)
Orrin Wendell Johnson, 93, of Harlingen, Texas died on May 16, 2014. Orrin was born in Minneapolis Nov. 7, 1920, the son of Elmer G. Johnson and Lydia Carlson Johnson. They and their neighbors moved from Lake Beltaine to Ten Mile's Batcheller Bay in the mid 1930s. It was the era of kerosene lamps, scrub boards for washing, a wooden fishing boat and an outhouse Orrin and his brother built which still stands today!
Orrin's family moved to Texas in 1933 but continued to spend every summer at the lake. He and his older brother Drexel loved fishing, camping and canoeing. Orrin attended the University of Texas at Austin and graduated cum laude.
Orrin joined the Marine Corps when World War II broke out. He served with the Third Marines at Guam, Guadalcanal, Bouganville, and Iwo Jima and was decorated with the Purple Heart. A captain when the war finished, he became a major in the Marine Corps reserves before leaving the service.
After the war, he went to the University of Texas for Law School where he was elected Student Body President of the Law School. He practiced law in Harlingen his entire life, founding the law firm of Johnson and Davis and receiving many awards during his long career. He served as Chairman of the Fellows and as a Trustee of the Texas Bar Foundation. He also was honored as a Fellow of the American Bar Foundation. He was elected President of the Texas State Bar in 1982.
He was a great believer in public service, and founded the Good Government League, a body designed to monitor and eliminate corruption in county government. Because of his work, Common Cause honored him as one of six recipients across the nation for their Public Service Award. He also served his fellow man constantly in other quiet ways with financial contributions, expertise, energy and time.
In 1950 he met beautiful Patsy Coons, to whom he was married for 63 years. They married in 1951 and four children soon followed. He delighted in his children and later in his grandchildren and his great-grandchildren. His children and grandchildren were blessed to spend their summers at Ten Mile, fishing with the man they all eventually called their "FarFar". He patiently instructed each child and grandchild on how to bait a hook, take a fish off the line, and how to clean it. He regaled them all with wonderful stories of Ten Mile long ago. There were fun sing-songs (sometimes in Swedish), pancake breakfasts, Finnish baths and fish frys with all the longtime neighbors. He had a great concern for the ecology of this lake that he loved and for the care of the trees that surrounded him. He was happiest with a fishing pole in his hands, surrounded by people he loved.
He was at Ten Mile every summer except during World War II. He spent last summer at Ten Mile and was looking forward to being at the lake this year when God called him away. He is survived by his wife, Patsy, his children, Forrest Johnson, Wendell and Alice Johnson, Carol and Ed Proctor and Michael and Laura Urbis; by eight grandchildren and two great-grand-children.
(Information was provided by Orrin's daughter Carol Proctor.)
February 22, 1918 - January 3, 2014
Raymond Black passed away peacefully at the Huger Mercy Living Center in Phoenix with several members of his family by his side. A summer resident on Ten Mile Lake for 36 years, Ray loved his family, friends, and life! He was admired for his intelligence, compassion for and service to others, generosity, sense of humor, respect for other cultures, and zest for life.
Ray was born and raised in Richland Center, Wisconsin. During high school he met Barbara Brewer who later became his wife and was the love of his life. In 1941, he graduated in Economics from the University of Wisconsin. After serving in the U.S. Navy Supply Corps in San Diego and the South Pacific, Ray graduated from Yale Law School. Following law school, he practiced law with the Gray Plant Mooty Law Firm in Minneapolis. Later, he helped found and served as Executive Director of the Citizens League in Minneapolis, a nonpartisan organization devoted to improving city government. In 1958, Ray joined a long-time friend, Dick Gray, and became Vice President and eventually President of Zero-Max Industries, a company that manufactures precision motion control components. He facilitated a world partnership between Zero-Max Industries and the Miki Pulley Company of Japan.
During his career, Ray also held leadership positions in the Minneapolis Rotary Club, Big Brothers Big Sisters International (where he had two little brothers for many years), Metropolitan Parks Foundation, Freshwater Biological Institute, Abbott/Northwestern Hospital, Fort Snelling Park Association, Minneapolis area Red Cross, and churches he attended.
Ray's unselfish heart and unshakable faith and convictions will be missed by all who knew and loved him. His legacy remains alive in the family he raised, the friends he made, and the communities he served.
Survivors include two sisters, Ruth Fowell of Wisconsin and Beth Braden of Indiana. He is also survived by his son, Bill Black of Arizona, and his daughter,Tory (Black) Courtney of California, four grandchildren, and six great-grandchildren.
A celebration of Ray's life will be held at 2:00 pm on July 27, 2014 at the Union Congregational Church. In lieu of flowers, the family suggests that contributions be made to Union Congregational Church, Deep Portage Learning Center, Ten Mile Lake Association, American Red Cross, or a charity of your choice.
(Information provided by Tory Courtney.)
Date of death uncertain.
Rita C. Hereid, 87, of Blaine, MN died during the summer. She is survived by her husband of 67 years, Clifton, daughter Linda Wallin, three grandchildren, and nine great-grandchildren.
Rita was active in the Hackensack Ladies Auxiliary along with WELCA at Christ Lutheran Church, Minneapolis, where her funeral service was held.
Rita and Clifton had a home on Long's Bay, where Rita had a unique relationship with a loon she named "Looney." This experience was described in a book titled "Love of Loons," 1987, by Kate Crowley and Mike Link.
According to her story in this book, Rita discovered a loon on land on her shore, but unable to move. She captured it in a net and discovered a mass of monofilament fishing line which had ensnarled the loon's legs and cut into them so as to render them useless. She removed the line and began to feed the loon strips of freshly caught fish.
The story continues: "The loon wasn't kept in a pen, but seemed to sense the safety of the small cove that harbored the Hereid's fishing boat."
Rita tried to get help from the DNR and other organizations with little success, so she became the bird's personal protector. Over time, the loon became a celebrity, so many people around the lake supplied her with fish. When "Looney" saw Rita, even through her picture windows, it would swim to her dock and make pleading signals for food. It would take fish from her hand but not allow her to touch itself.
Gradually the loon's legs healed and "Looney" was able to dive for its own fish. "Near the end of August, the bird began to rise and 'display.'"
"The improvement was a source of pride not only for the Hereids but also for the entire area. As people visited and fed the bird, they became more involved and caring. They might bring food for Looney, or they might take off after a boat that been harassing other loons on the lake."
By September, Looney was able to swim freely, and to rise and fly from the water, It was once a again a free bird.
The authors of the story note that "One lesson that comes from Rita's experience is that an injured bird has a better chance if care can be given in its natural surroundings. A second lesson is that there is a chance that loons can adapt to human presence if we are aware of the limitations that we need to put on our own behavior." They refer to Rita as "The Loon Lady of Ten Mile Lake."
(Information provided by Linda Wallin, Rita's daughter.)